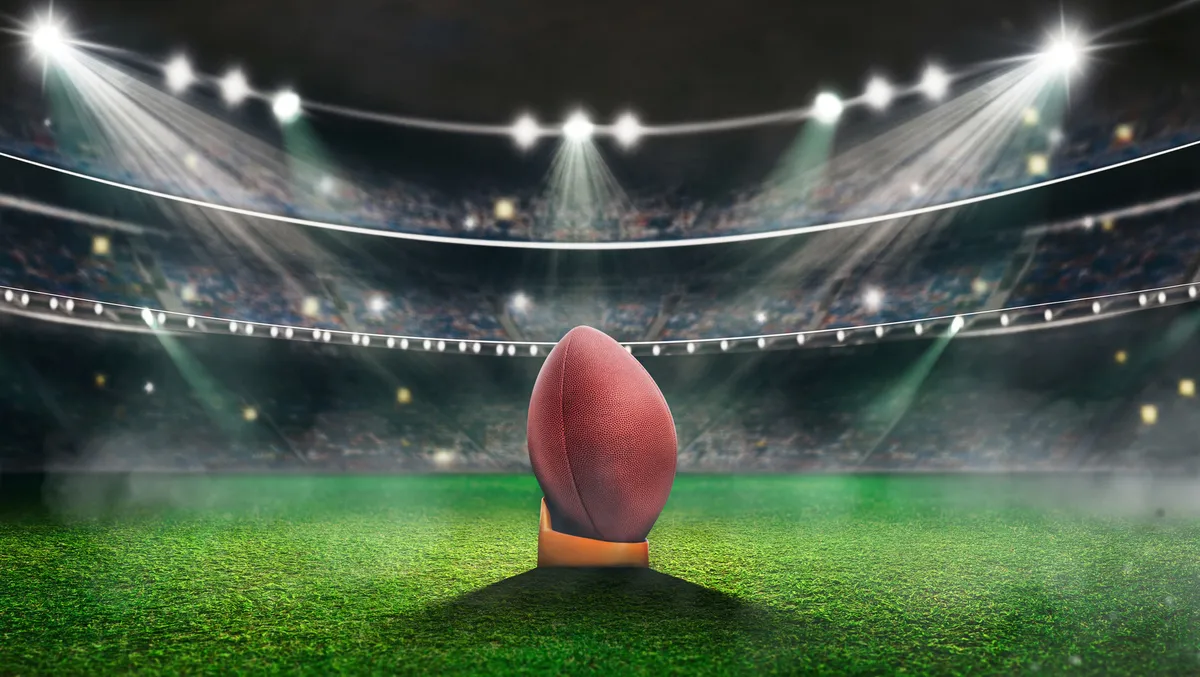 Amazon's Just Walk Out Technology comes to Marvel Stadium
Marvel Stadium will be the first venue in the southern hemisphere to introduce Amazon's Just Walk Out technology.
The news, announced by AFL, will aim to create a frictionless shopping experience by eliminating checkout lines so customers can grab refreshments quickly and seamlessly.
In the time it takes for a goal break, an AFL fan at the 55,000-seat stadium will be able to get the refreshments they need without missing any of the action.
Using cameras, sensors and machine learning algorithms to process data, fans can use their credit/debit card or mobile payment option at entry, collect their food or beverages, and exit the store without waiting in the checkout queue.
The Just Walk Out technology uses generative artificial intelligence (AI) to determine who took or returned what from the shelves, creating a virtual shopping session.
When guests have completed their shopping, they can leave the shop, and their choice of payment method will be charged for the items they took with them.
To ensure accuracy in any environment, Amazon constructed synthetic datasets to mimic millions of realistic shopping scenarios, including variations in shop format, lighting conditions, and even crowds of shoppers.
Barry Johnson, VP of Just Walk Out technology, says: "We're thrilled today to launch the first Amazon Just Walk Out technology-enabled store in Australia at Marvel Stadium."
"This frictionless shopping experience will change the game for AFL fans and ensure they can grab the refreshments they need and get back to their seat without missing any of the action."
Just Walk Out will be available in the early rounds of the 2023 Toyota AFL Premiership season at two outlets known as 'The Runner'; one food and beverage and one bar.
Kylie Rogers, Customer and Commercial for AFL EGM, also comments: "We are continually looking at new ways to innovate and modernise our fan experience, and we know everyone will love the fast, convenient experience that Amazon's Just Walk Out technology will deliver."
"Ultimately, this is about the fans, bringing them a next-generation stadium experience so they can spend more time enjoying the footy."
AFL reported that at a sporting stadium in Seattle, the Just Walk Out technology facilitated a 74% increase in customer throughput, and total transactions per game doubled compared to the previous store design.
Due to the success of this first store, the stadium has added three additional Amazon-powered stores to the stadium.
Through innovation and the latest AI and cloud services, AFL and Amazon believe they have removed a key barrier to an even more immersive and high-quality fan experience at Marvel Stadium.
With this new technology, AFL ensures that shouting a round for your friends without missing any excitement on the field is now easier than ever.