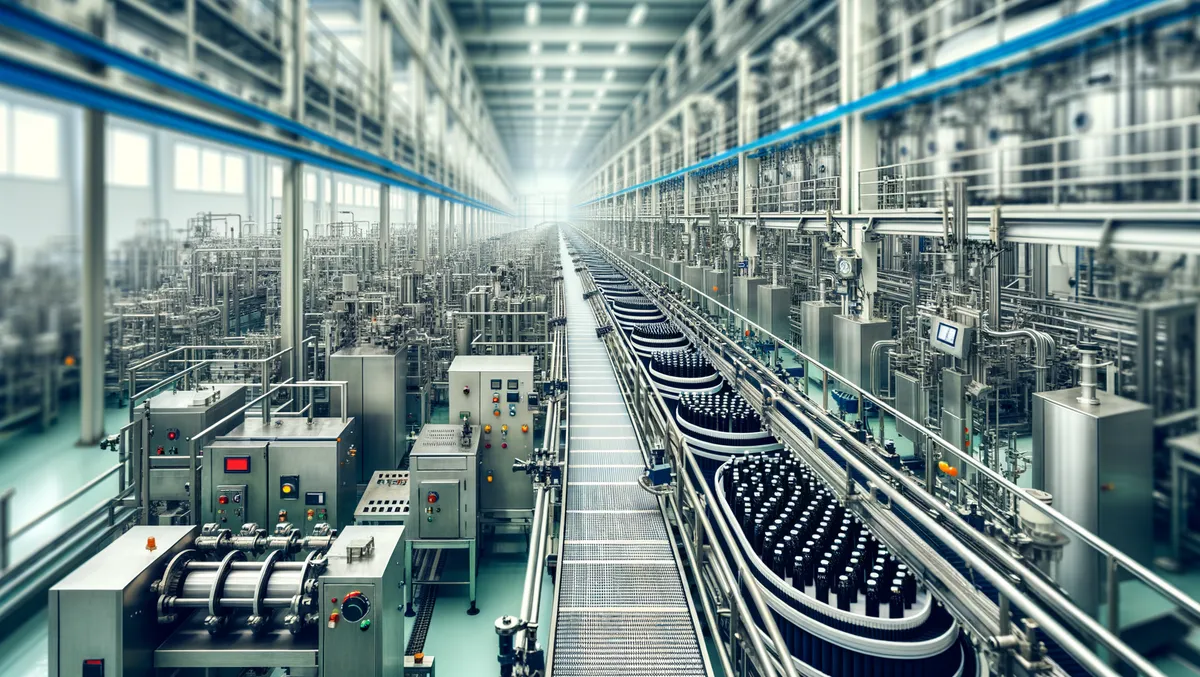 Boomi and APU collaborate for digital transformation in dairy sector
Boomi, an intelligence connectivity and automation firm, has announced its collaboration with the dairy and beverage producer and distributor, APU Company (APU).
This alliance involves APU's utilisation of the Boomi platform, supported by a custom API framework, with ambitions to enhance operational visibility and performance, quicken time to market, and eliminate technical risk. Integral to this partnership is APU's vision to become into a digital organisation ready to move into international markets.
Tracing its roots back to 1924, APU is one of Mongolia's longest-standing dairy companies, spearheading innovation in its industry. Boasting more than 35 brands across dairy products, soft drinks, and beers, APU also boasts the international brewing giant, Heineken, amongst its key stakeholders.
The Mongolian frontrunner is focused on extending its global market footprint, setting eyes on exporting its premium brands to eight countries across Asia, Europe, and the USA. Propelling this ambitious vision is APU's embrace of digital transformation.
APU opted for the Boomi integration platform as a service (iPaaS). The aim is to intertwine core systems, uncomplicate its cloud migration to Microsoft Azure, concentrate data to influence strategic decisions, and establish direct digital bridges to third parties using APIs and open data.
Mr. Munkhbat Luvsanbyamba, Head of Application Services at APU, stressed the relevance of two crucial components to the company's digital transformation: "Firstly, the ability to streamline operations, including product distribution, and secondly, establishing a footing for connections with customers, suppliers, partners, banks, and government to automate procurement, payments, and tax and compliance reports."
He lauded Boomi's part in their ability to exploit open data presently and future-proof against what lies ahead - with a nod to the integration's capacity to provide data insights, eradicate complexity, and mitigate risk during digitalisation.
Employing the Boomi platform, including its APIs and API Management capabilities, APU integrated its Oracle enterprise resource planning (ERP), logistics, and human resources (HR) systems. This extended to other operational systems and cloud-oriented applications, removing the need for point-to-point integrations which proved laborious and complex in the face of APU's digital evolution.
By leveraging Boomi's offerings, APU has established a data warehouse where its wide-ranging applications can glean information. It also intends to utilise Boomi Master Data Hub (MDH) to provide 360-degree oversight over its data, maintain records, and manage digital assets effectively.
This has also facilitated an open data ecosystem for APU, enabling it to share crucial information with third parties, from government agencies for regulatory, tax, and reporting purposes, to banks and customers for seamless transactions and procurement.
Australian advisory and IT solutions authority, Atturra, championed the design and implementation of APU's new integration capabilities. The firm also provides ongoing consultation and managed services to support the company's transformation objectives.
Echoing APU's commitment, Jason Frost, Executive General Manager for Data & Integration at Atturra, noted the need for a new approach to integration to simplify APU's tech operations and reduce risk across all facets.
Thomas Lai, Vice President APJ at Boomi, stated that being a connected, data-driven company is a distinct advantage in the rapidly evolving digital landscape and will allow APU to expand its digital footprint, capitalise on APIs to streamline its growing business, and future-proof its engagement and transactions with partners and customers.