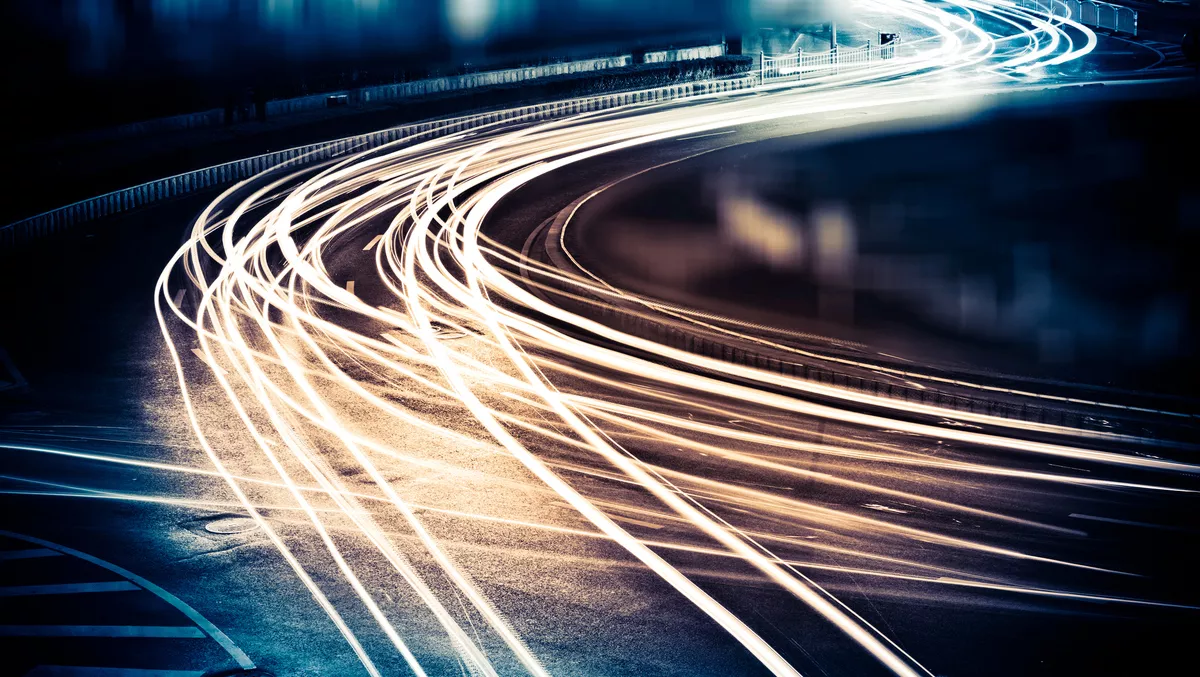 Case study: Malaysian firm TRAPO sharpens eCommerce success with dotdigital
FYI, this story is more than a year old
Twelve months ago, Malaysia-based automotive accessories brand TRAPO's eCommerce website offered a less-than-ideal experience for its customers. It was then that the company knew it was time for a major redesign of its commerce systems, including its website and marketing strategies.
The company, which provides car mats for more than 400 car models across ASEAN, promotes a safe, comfortable and hygienic driving experience through its range of car accessories. To do this, it provides a full, tailor-fitted car mat solution for every car model.
TRAPO's online business model strived towards a seamless online and offline experience, however, a growing customer base and shifting market needs meant that its website was becoming too complex to manage. The company needed a platform that was simple, centralized, personalized, and able to be integrated with its other marketing tools.
TRAPO built a vision towards a new marketing automation platform that could help the company to deliver a better customer experience, and boost its profits. In August 2019, TRAPO partnered with dotdigital to realize this vision.
"The challenge for us as a business was the delivery of consistent and constant customer engagement. And with the industry becoming increasingly competitive, the key is to remain relevant and keep the audience engaged. However, with dotdigital on board, we were able to achieve that competitive edge with our creative and tailormade campaigns," says TRAPO Asia chief marketing officer Ionut Danifeld.
TRAPO implemented the dotdigital platform, which takes care of automation, personalization, and retargeting marketing campaigns.
With these capabilities, TRAPO was able to understand and map customer journeys through marketing channels including 'welcome', 'thank you', and 'abandoned carts'.
The company also used automation to conduct triggered re-engagement campaigns, designed to encourage abandoned cart customers to re-engage with the brand. Furthermore, TRAPO expanded its retargeting strategies to include Google and social, as well as email retargeting.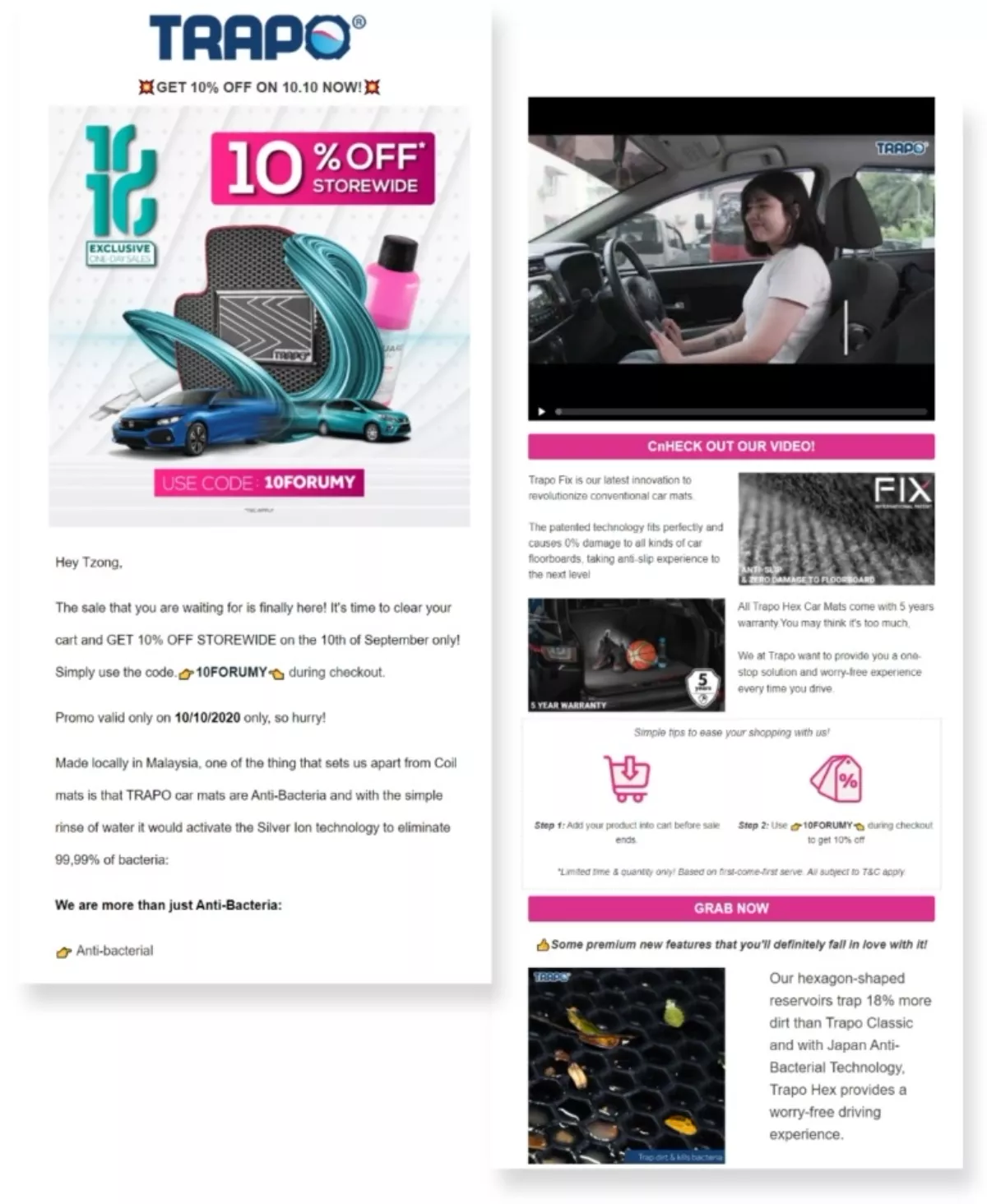 Danifeld says, "dotdigital's ability to collect, analyze, and segment data has made it possible for the team to take a 360-degree approach with customers and enhance online to offline experience. Our customers can now order and customize their car mats online and collect them at our offline hubs in Melaka and Kuala Lumpur. Last but not least, we are now able to efficiently target the right audience with right message through right channel, which is the recipe to customer success.
TRAPO reports a threefold increase in revenue, and order values have risen 6.5% year on year. On top of that, the company increased its loyal customer segment by 23%, and the campaign to re-engage with abandoned cart users has boosted overall revenue by 2%.
Danifeld also credits dotdigital's customer success manager Emily Stannard for her work in understanding and overcoming issues, as well as helping TRAPO to overcome challenges.
"We are lucky to be working with Emily, who constantly monitors the campaigns up close, enabling the team to run them effortlessly.
TRAPO is now looking to take the abandoned browsing feature one step further through automation. The feature will log a customer's browsing history, which allows the marketing team to select the exact products a customer has looked at and incorporate them into campaigns. The marketing team then follows up with Facebook audience retargeting.
The future is bright for TRAPO, which is now focused on replicating its Malaysia campaigns in its other regions in Indonesia and Singapore.
To find out how dotdigital can help your company, click here.