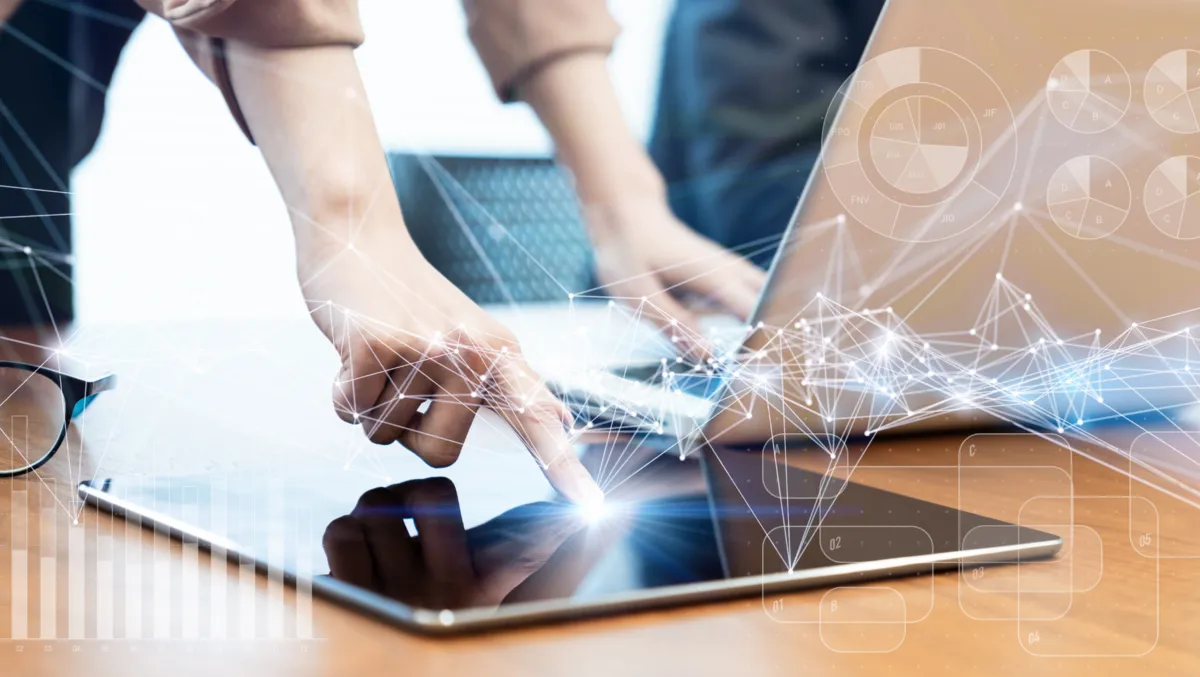 Diagnostic: Does your tech stack up for growth?
Wed, 21st Sep 2022
FYI, this story is more than a year old
It's common for tech companies to encounter limitations in their tech stack as they experience growth. After all, at first, you only need to invest in systems to support the needs of an early-stage or single-entity business.
First comes accounting software, then an email marketing platform or a customer relationship manager (CRM), later an eCommerce site and then there's that software you need to meet your industry-specific functional requirements.
This is known as an 'applications hairball', and digital cracks will start to appear as the business matures. It may feel innocuous at first but left unchecked, the problems mount:
Data captured across systems remains stubbornly isolated
Lack of reliable information prevents data-led decision making
Basic accounting tools fail to handle more complex tasks, forcing users into spreadsheets
There are no consolidated views or up-to-the-minute reporting, so financial consolidation takes forever
Sales forecasting and budgeting processes rely on guesswork rather than facts
It becomes too difficult to add new sales channels, product lines or revenue streams
Eventually, the number of workarounds, exceptions and manual interventions needed to run the business successfully starts to restrict productivity and prevent growth.
At this point - though preferably long before - you will need to deploy a more sophisticated and holistic system. One that can better support initiatives to expand into new markets, launch new product offerings or even change your business model entirely.
But how do you know what system is best for your tech company? Of course, you don't want to choose another system you will eventually outgrow. But you also don't know what the future holds for your company and what capabilities you will need a year or two down the road.
Try this tech stack diagnostic tool for free.
Complete financial management platforms such as NetSuite provide a future-proofed solution. As a cloud-based enterprise resource management suite, NetSuite brings accounting, financials, customer relationship and eCommerce capabilities onto a single operating surface. In addition, the platform itself is highly extensible, allowing the seamless integration of existing business systems and the ability to enhance the platform with an ecosystem of tools and solutions evolving as fast as your business.
Automate financial processes
Data inaccuracy, missing payments, and cash flow leakage – these can all be avoided with automated billing and invoicing. It also enables businesses to collect cash faster and reinvest those funds into their growing tech business.
Easy compliance
Many companies continue to rely on manual processes when adhering to compliance requirements. However, these processes become tricky to manage at scale. NetSuite has the capabilities to replace complicated manual processes with automation functions that streamline financial processes and ensure robust controls remain in place. Automation also frees up finance and operations' time allowing them to refocus on revenue-generating strategic projects.
Reduce technology costs
As a cloud ERP, NetSuite costs significantly less than on-premises ERP systems, with the added benefit of automatic updates managed through a multi-tenanted 'true cloud' model. As a result, those tech companies replacing multiple software solutions with a single instance of NetSuite could potentially end up paying less than they do for multiple software subscriptions.
Expand into new markets
Rapidly launch new business models and expand internationally with a platform that removes the operational friction associated with entering new markets by supporting different currencies and languages and abiding by foreign regulations.
Visibility as you scale
As a business scales, leaders need access to accurate and real-time visibility across all operations. NetSuite offers a single source of truth across the business. That means insight into every detail of accounts, cash-flow and orders at any moment, as well as highly configurable analytics dashboards, reports and KPIs that can be moulded to the unique requirements of each user. It all adds up to faster, more strategic financial decisions and the ability to spot issues earlier for faster intervention.
Advanced financial management platforms like NetSuite provide a holistic and connected view of a tech company's operations. From that vantage point, any business can achieve its growth ambitions, either by broadening products and services, extending across geographies or exploring new business and revenue models.
Is your tech stack due for an upgrade?
Try this tech stack diagnostic, a free online tool that pairs your business and growth goals with the advanced ERP capabilities needed to navigate your next growth phase.
The quiz takes a few minutes to complete before instantly generating a report that assesses current systems and identifies the critical capability areas you need to improve to meet your business goals. Your report even includes an architectural visualisation of systems that will take you to the next level of growth and future-proof your operations for tomorrow.