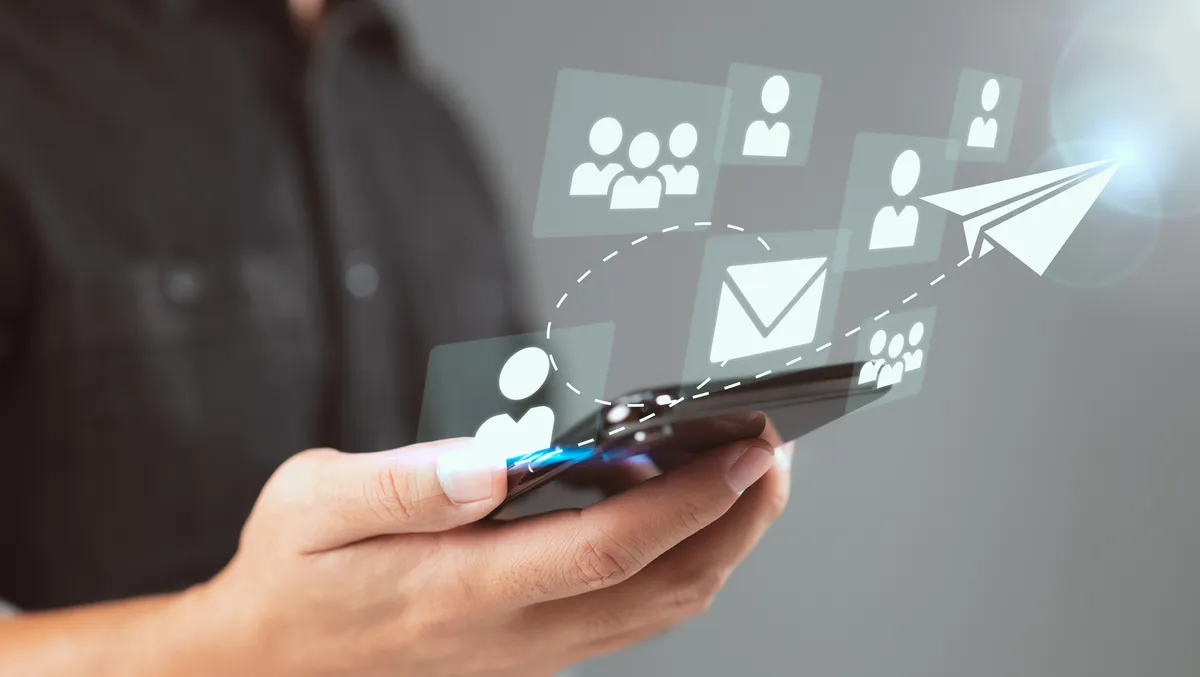 Exclusive: Pitney Bowes helps businesses achieve DX success
Digital transformation has seen significant acceleration across organisations in recent years.
As many enterprises globally continue to emerge from the pandemic, there has been a focus on competitiveness, agility, and establishing working models that fit the future of the business and its employees.
This has led businesses to try and eliminate manual processes and incorporate more digital and automated solutions to address the new operating environment, including investing in digital visitor management systems.
US-headquartered organisation Pitney Bowes is a company proving that it can successfully navigate this space and provide impressive services across many verticals.
Pitney Bowes is a global shipping and mailing company that provides technology, logistics, eCommerce solutions, and financial services to more than 750,000 customers globally, including 90% of the Fortune 500.
In Australia and New Zealand, Pitney Bowes supports clients with mailing and shipping products and digital visitor and contractor access management solutions.
The company currently has around 60 employees across ANZ and is continuing to expand its reach. It has been supporting its clients in ANZ for more than 40 years with the highest quality mailing and shipping products, software, and visitor management systems, bolstered by local expertise, services, and support.
"Pitney Bowes continues to grow from strength to strength in the ANZ region by providing innovative solutions that address business concerns and improve operations," says Venkat Rao, VP and Country Head ANZ, India, and ASEAN.
"Furthermore, Pitney Bowes continues to invest and build its team and culture in the region and is committed to creating an inclusive environment where everyone has opportunities to grow and make a difference."
Globally, the company celebrated a milestone 100-year anniversary in 2020, celebrating a century of innovating and creating technology solutions that let clients automate manual processes, helping to streamline operations, improve productivity, save time, and reduce cost.
Starting in the mailing space 100 years ago, the company produced the first commercial postage meter in the world. It now focuses on delivering new, interactive, and connected products that add value to its customers with solutions ranging from technology to digital mailing processes, shipping, parcel tracking and, most recently, visitor management solutions.
Many of the company's solutions have evolved over the years, adapting to changing client needs and business requirements. Its solutions are scalable and modular, so customers can pick and choose what's suitable for their organisation now and then expand as their business grows.
Pitney Bowes's postage meters and office shipping solutions let customers create their own mini-post office, sending mail and packages directly from their office or mail centre. Its end-to-end solutions simplify everyday office sending, giving customers access to postal discounts, increasing productivity and saving time and money.
On a wider scale, Pitney Bowes's solutions can transform end-to-end mailing workflows, so the right message is delivered to the right recipient ensuring accuracy, compliance, and privacy at all times.
Its equipment range includes folders, inserters, openers, and finishing solutions. The technology that is produced helps customers create higher quality, better-performing communications, enabling them to connect more easily and effectively with their target audience, reducing manual work so they can put more time into strategic matters.
As part of continued development, earlier this year, the company announced the evolution of its visitor management solution, LobbyTrac, rebranding it as Smart Access Management (SAM).
SAM enables contactless staff, contractor, and visitor sign-in via an easy-to-use workplace visitor management system, providing consistently secure, compliant, and welcoming workplaces.
SAM also helps organisations comply with workplace health and safety requirements, offers real-time visibility of data, and helps to improve security in the new hybrid world of work.
It uses intelligent, data-led technology and real-time monitoring to enforce physical and digital workspace access authorisation.
As part of its offering, Pitney Bowes says that organisations can get the right SAM configuration at a price point that makes sense, as it offers flexible solution modelling and support.
"Pitney Bowes operates with integrity and prioritises delivering reliability and certainty to its customers that ensures they receive the best-quality solutions underpinned by local service and support," remarks Rao.
"As a trusted advisor to more than 750,000 customers worldwide, Pitney Bowes understands what organisations need to keep their businesses running and growing."