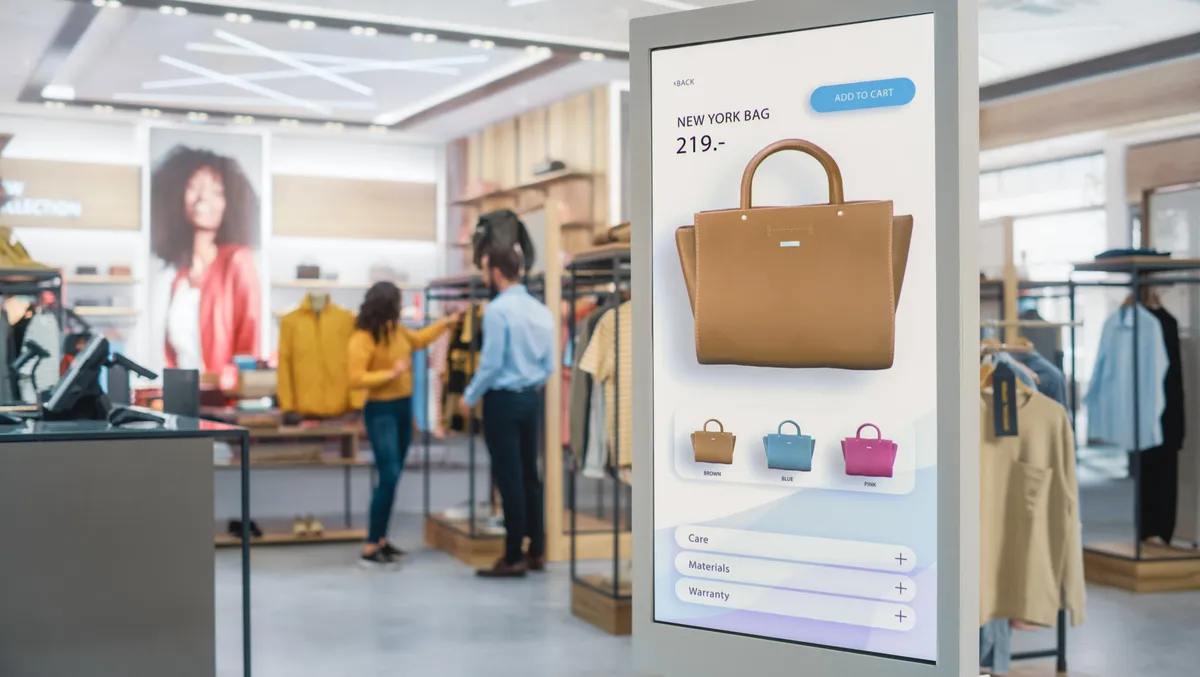 Manhattan Associates predicts retail tech trends for 2023
Manhattan Associates have predicted five key technology trends impacting the Australian and New Zealand retail market in 2023.
"The Australian retail landscape will be significantly challenged in the year ahead. Limited stock, growing volumes of returns and increased customer expectations for online deliveries have substantially impacted local brands, pushing them to innovate," says Raghav Sibal, Manhattan Associates' Managing Director for Australia and New Zealand.
"As a result, retailers will find that they quickly need to adopt new systems and approaches to meet consumer demand for a seamless and more personalised shopping experience in 2023."
The key retail technology trends for 2023 include visibility at all times.
The importance of visibility will increase and expand to include products in motion and product inventory in the store and warehouse. Additionally, as market volatility continues, shippers will need to have the ability to react to ongoing disruption in near real-time; as knowing exactly where inventory is at any point in time is critical to their success.
Consumers now expect store associates to know stock availability/inventory to be able to serve them effectively. But only 6% of retailers believed that they had an accurate overview of their inventory across their entire network (in-store and online) 100% of the time. As a result, retailers will likely work on closing this inventory visibility gap fast in the new year or risk losing customer loyalty and company dollars.
Another trend will be the increased use of automation and robotics.
As labour continues to be a significant constraint for organisations all over Australia, not least in the context of warehouses, automation and robotics proliferation will continue to accelerate. While robots won't replace humans in key supply chain roles, there will be greater progress in man and machine collaboration as more robots are developed that complement the human workforce by taking over mundane, repetitive tasks.
Automation and robotics have been of great interest among customers, but many have been held back due to supply chain and resource challenges among those automation/robotic vendors.
2023 will see those constraints loosening, and the growth of the Robots as a Service model will likely increase in popularity in 2023 as customers catch up with their automation strategies.
The third trend will be the rise of social platforms as marketplaces.
Many Australian consumers are increasingly interacting with brands and purchasing goods via social media, using Google, Apple, Amazon, and Facebook Pay. As a result, companies are fast expanding their reach to younger demographics by exploring social media platforms like Tik Tok and Instagram as sales channels, in addition to traditional marketplaces such as Amazon and eBay.
The traditional store and its role in the retail ecosystem are in for a renaissance in 2023, as they become multi-functional spaces, going beyond display and selling to micro fulfilment, returns and even customer service hubs.
Retailers will need to look at technology and how they use it to connect their customers' digital experience to the in-store retail experience seamlessly. In addition, it's expected that stores will handle a larger share of online returns as retailers look for cost optimisations across their supply chains.
Also, as returns see an overall percentage increase, retailers will start increasing the fees/shipping charge associated with returning items bought online, leading to a rise in customers using physical stores for these returns far more.
2023 will see Buy Online Pickup in Store (BOPIS) as a fulfilment method to continue to increase. With retailers optimising their logistics costs in efforts to maintain margins for online sales, they will find ways to incentivise BOPIS; either by passing on the shipping charge or providing some discounts for BOPIS with the hope that this can reduce their overall shipping costs and increasing store footfall at the same time.
Lastly, the appetite for cashless payment options, e-wallets and crypto will continue to grow in 2023. As it grows, it will be critical for companies to adopt and leverage these new technologies into their in-store and online systems to keep pace with increasingly digitally-savvy consumers.
As the cost-of-living crisis bites over the year, retailers will look to provide their customers with more flexible payment options. That's why the buy-now-pay-later feature will continue to increase strongly in 2023.