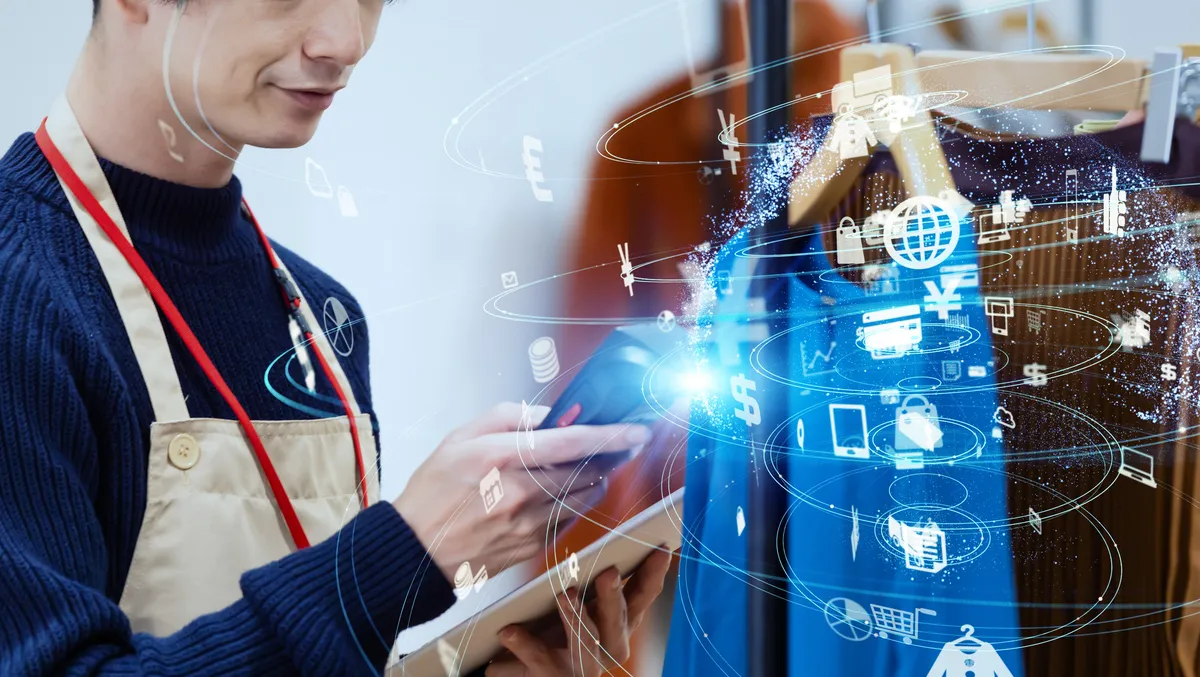 Manhattan introduces RFID in its store management solutions
Manhattan Associates has announced the expansion of its Manhattan Active Omni suite by introducing support for RFID tags, which will help automate and streamline the inventory counting, receiving, picking, check out, return and exchange processes. With this new solution, retailers can make more accurate promises, increase conversion rates and maximize inventory exposure for selling.
Retailers increasingly depend on their stores to fulfil both in-store and online orders. However, poor store inventory accuracy often hinders their ability to do so, which usually falls below 70%.
A recent Manhattan survey found that only 3% of retailers believed they had an accurate view of inventory in stores and across their distribution network.
Manhattan has solved this challenge by enabling its point-of-sale and store fulfilment solutions with handheld RFID support for all inventory management and order fulfilment activities.
By combining RFID technology with Manhattan Active Omni, retailers can increase store inventory accuracy from 70% to 100%. Manhattan's solution also reduces inventory-related labour hours, helps associates quickly locate merchandise and expedites transactions at the point of sale.
Manhattan Active Omni's RFID capabilities streamline and automate inventory counting and receiving processes. Store-wide inventory counts can be performed quickly and accurately by store associates armed with the latest handheld devices, such as Zebra's RFD series.
Associates can also use mobile RFID scanners to significantly reduce the time required to perform unit-level receiving of new inventory items.
In active store environments, it is common for merchandise to be moved by customers or misplaced by store staff. Manhattan's new "find" mode works like a metal detector, using handheld RFID devices to direct store associates to the precise location of tagged items, reducing inventory shortages and time spent hunting for missing items.
Manhattan's new RFID capabilities can also speed up sales transactions and returns. For example, readers placed at the point-of-sale capture tag information as soon as the merchandise is placed on the counter, immediately populating the customer's shopping cart.
"Manhattan Active Omni delivers a unified approach to selling, engaging and fulfilling in a single store application. By integrating RFID into its store solutions, Manhattan is able to reduce the time and effort required to implement RFID, while ensuring store associates can continue to leverage the most advanced store solution in the market," says Amy Tennent, senior director of product management for Manhattan.
"Manhattan Associates is a technology provider of supply chain and omnichannel commerce. We unite information across the enterprise, converging front-end sales with back-end supply chain execution. Our software, platform technology and unmatched experience help drive both top-line growth and bottom-line profitability for our customers."
"Agile omnichannel inventory management and fulfilment is critical to modern store operation," notes Bill Toney, vice president of global RFID market development at Avery Dennison.
"We believe the combination of Manhattan's store solutions and Avery Dennison's innovative RFID and digital identification solutions will enable retailers to transform inventory management and streamline store operations while delivering a first class consumer experience."