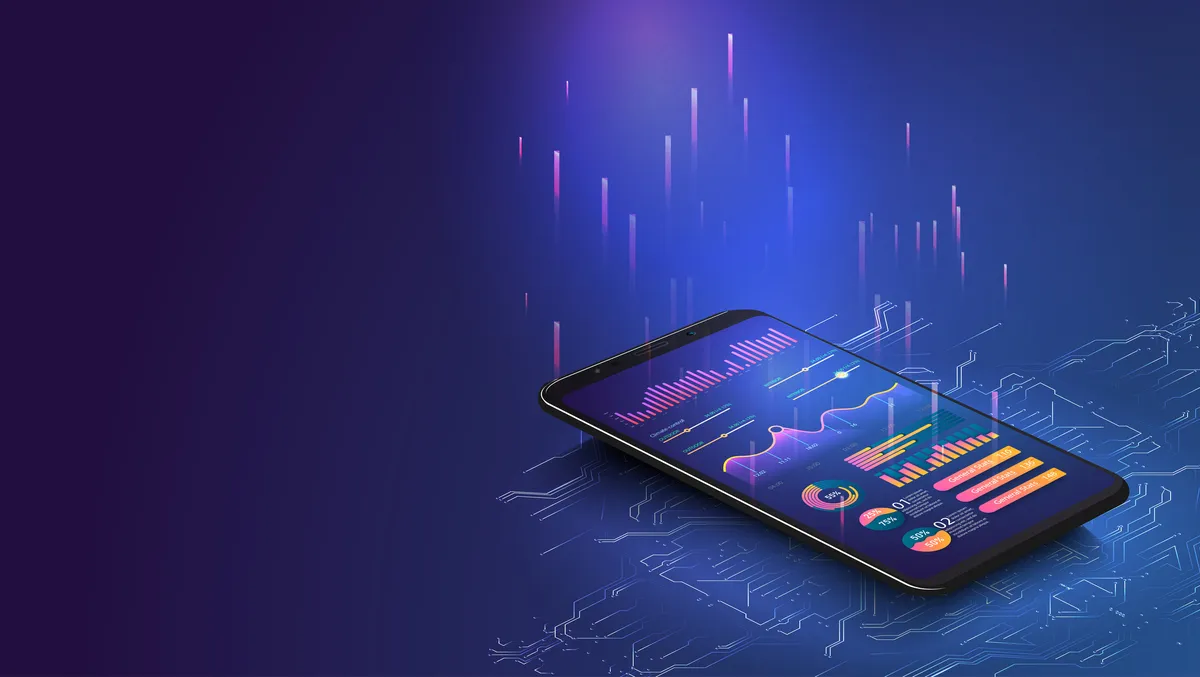 Stripe handles US$817 billion in total volume in 2022
As part of its ongoing mission to grow the GDP of the internet, global financial infrastructure platform Stripe has announced that the company handled more than US$817 billion (AU$1.2 trillion) in total volume in 2022, up 26% from the prior year. This announcement follows the company's recent Series I raise of over US$6.5 billion (AU$9.6 billion) at a US$50 billion (AU$74 billion) valuation.
"We are as confident as ever in the internet economy's long-term prospects, and we're heartened by the steady advancement of the millions of businesses we serve in the face of banking crises, war, pestilence, energy shocks, supply chain issues, inflation, and broader volatility," says the company.
Stripe has outlined several other key business momentum numbers in its annual letter to users.
Over one hundred customers now handle more than US$1 billion in total revenue with Stripe every year, and this cohort has grown by 50% yearly since 2018, says the company.
Of these companies, over half have grown more than ten times since they started to use Stripe, and more than one quarter has grown more than 100 times.
55% of the businesses that joined Stripe last year were based outside the U.S., and Australia remains one of Stripe's fastest-growing markets in APAC. The number of new businesses coming to Stripe increased by 19% in 2022, with an average of more than 1,000 new ventures launched daily. Stripe now supports businesses in more than 50 countries.
In 2022, Stripe launched 244 new user-facing features and 336 API updates.
"Our API reliability is now consistently in excess of 99.999%, and, during the peak week of Black Friday and Cyber Monday, exceeded six nines (that is, 99.9999%), the equivalent of around 600 milliseconds of unavailability," says the company.
"Last year, we've significantly expanded our suite of no-code products. Over the past year, we launched automated SaaS pricing tables (supporting models including flat-rate, per-seat, and tiered pricing), upgraded Stripe Billing's customer portal (to allow customers to self-manage payment details, invoices, and subscriptions), and improved our revenue recovery tools (to retain revenue that would otherwise be lost to involuntary churn)," informs the company.
In addition, Stripe is now partnering with OpenAI.
For its flagship products, ChatGPT Plus and DALL·E, OpenAI uses Stripe to accept payments (offering dozens of payment method choices for global customers), manage subscriptions, offer one-click checkout, calculate sales taxes, recognize revenue, fight fraud, and more. As a result, Stripe enables them to scale their revenue far faster and more efficiently than would otherwise be possible.
"Internally, it's clear that ML and AI advances will continue to improve the quality of our products and to make them even easier to use. Alongside GPT-4's launch, we launched GPT-4-powered Stripe Docs. Every user can soon benefit from an AI research assistant who has devoured the whole Stripe documentation and is available 24x7 to developers designing their integrations. We have also seen significantly improved fraud detection performance thanks to transformer -based models that can better handle Stripe's scale and breadth of data," says Stripe.
One in ten people in the world transacted with a business powered by Stripe in 2022.
"Stripe grew up with companies in the technology sector, and we're increasingly their platform of choice, we power 75% of the 2022 Forbes Cloud 100 and many of the largest internet companies, from Amazon to Zoom. Increasingly, however, some of the most august enterprises and established brands, such as the PGA, Toyota, The Atlantic, MAN, and Maersk are turning to Stripe to technologize their businesses."
When an established company fails to deliver an obvious improvement, it's usually not because they don't have the idea. As anyone who has tried to deliver these initiatives knows, it's often the mundane challenges that get in the way.
"We think those limitations are fixable, and should be fixed. We're increasingly helping to do so in the realm of revenue and finance automation. Last year, we launched Stripe Data Pipeline, so users like Lime and Zoom can sync their Stripe data with Amazon Redshift and Snowflake Data Cloud. We improved Revenue Recognition to give businesses like Notion and Shipt a fully-automated, real-time view of their revenue. To help enterprises (as well as users of all sizes) move faster, we built the Stripe App Marketplace, introduced new connectors to integrate Stripe Billing directly with Netsuite and Salesforce, and launched the Stripe Partner Ecosystem program with more than 1,800 Stripe-vetted partners including Salesforce, Accenture, WPP, Slalom, and Thoughtworks," says the company.
Last year, more than 100,000 Stripe businesses upgraded to the new, highly-optimized checkout products: Checkout (where Stripe manages the whole checkout page) and the Payment Element (where customers have their webpage and Stripe manages the payment form). In a controlled study, businesses that adopted the Payment Element saw a 7% average increase in revenue compared to those that did not.
On the issue of cybersecurity, Stripe says, "We continue to invest in security at every layer of our stack: from data encryption, access controls, ephemeral architecture, intrusion detection, and regular security audits at the infrastructure level, to real-time monitoring of transactions. Everyone at Stripe, including support staff, works in a full zero-trust environment, backed by hardware tokens. As attacker sophistication grows, the fixed costs of defence continue to grow. Though we deliberately avoid describing the mechanics in any detail, we're committed to being a leader in this space."
On what comes next, Stripe is "fundamentally optimistic about what is to come".
"The internet remains one of the most potent enablers of opportunity and advancement in the history of humanity. The world should be more prosperous than it is, and, thanks to the new possibilities afforded by software and better connectivity. The business model flexibility and execution speed that Stripe enables have yielded dividends for the world's most ambitious organizations. Our hope is that these capabilities can increasingly benefit businesses of all sizes and flavours. By helping companies avoid being hemmed in by their existing infrastructure, we hope that they can focus more on inventing new products and doubling down on what actually makes them special," says the company.