Sumsub partners dtcpay to secure digital currency payments
Fri, 22nd Sep 2023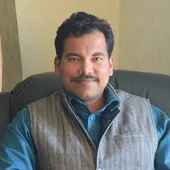 By Gaurav Sharma, Journalist
Sumsub, a full-cycle verification platform, is partnering with dtcpay, a Singapore-based payment service provider, to enhance the security and reliability of digital currency transactions in target markets: Singapore, Hong Kong, Dubai, UK and Europe.
As part of the partnership, Sumsub's eKnow Your Customer (KYC) solution will be integrated into dtcpay's wallet platform to simplify the onboarding process for users transacting with businesses and merchants utilising the platform.
As a component of this collaboration, dtcpay is incorporating Sumsub's verification platform into its current technology infrastructure, enabling customers to utilise a comprehensive onboarding solution.
Through the partnership, dtcpay will be able to offer a seamless onboarding process for customers looking to make multi-currency swaps (convert digital currencies or fiat assets without high conversion fees), online payments, in-store payments and PayByLink.
The integration will ensure quicker and more user-friendly experiences while guaranteeing adherence to regulatory standards. This partnership aims to empower businesses and merchants to scale and facilitate their integration into the larger digital currency ecosystem
by bolstering compliance and streamlining cross-border transactions and payments.
This collaboration occurs during rising cross-border payments within a dynamic digital currency landscape in dtcpay's current market, Singapore.
According to research from RFIGlobal, one in five (20%) consumers in Asia hold cross-border banking products. In 2021, McKinsey revealed that Asia accounted for over 40% of more than US$200 billion of global cross-border payments revenues, forecasting the market to grow six to eight per cent annually by 2026.
As dtcpay continues to expand its payment services into diverse markets, the partnership with Sumsub is crucial in facilitating the company's growth by ensuring compliance with KYC standards across different countries, each with unique regulatory frameworks.
"As more businesses in the region, particularly those in the under-banked and unbanked segments, turn to payment service providers for their business operations, the imperative of secure, regulation-compliant payments has never been more critical. But navigating the complex regulatory landscape can be a formidable challenge," says Penny Chai, vice president of business development in APAC.
"We see Sumsub's role as a regtech service provider to simplify compliance processes and support more businesses in participating in the financial ecosystem. It's an honour for us to collaborate with MAS-licensed dtcpay, a partner who is also dedicated to driving the growth of businesses and merchants in the region."
"Our partnership with Sumsub is instrumental in enhancing the security and efficiency of our services. Sumsub's eKYC solution enables us to streamline the onboarding process for our users, making it faster and more user-friendly. This not only ensures compliance with regulatory requirements but also improves the overall user experience," adds Alice Liu, chief executive officer at dtcpay.
"Additionally, Sumsub's advanced verification technology helps us maintain a high level of trust and security in our platform, which is crucial in the financial industry. Overall, Sumsub's eKYC solution plays a pivotal role in fortifying our commitment to providing a secure and seamless payment experience for our customers."