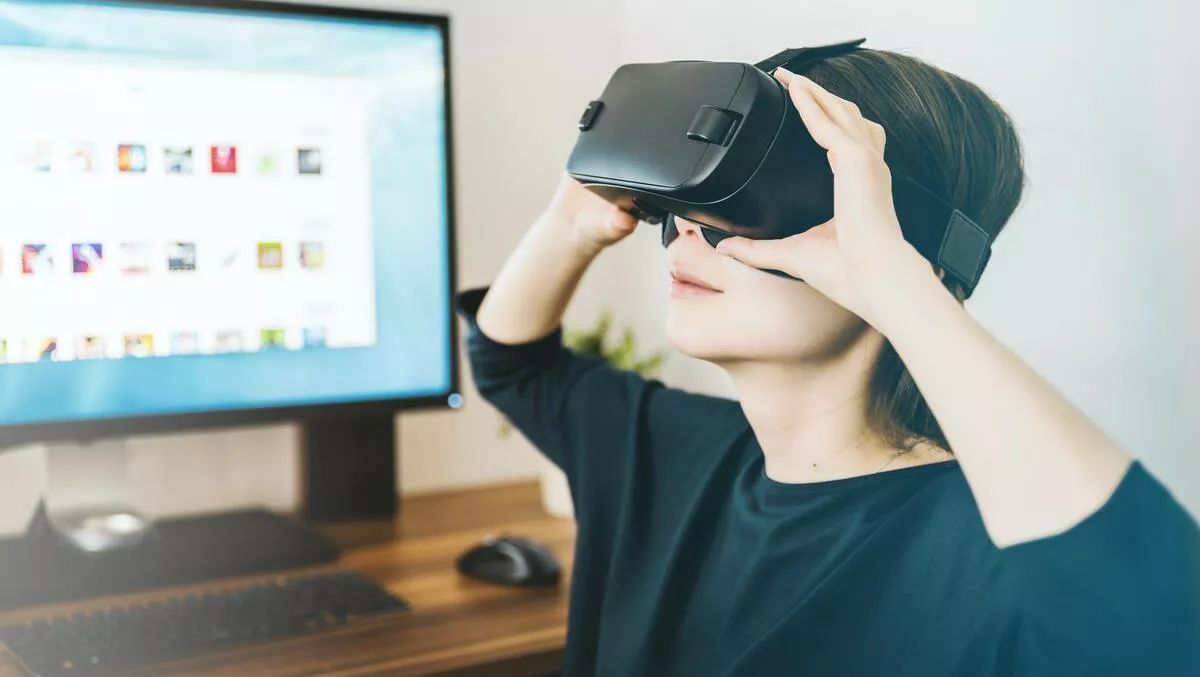 What the metaverse means for retail brands and eCommerce
FYI, this story is more than a year old
The metaverse has long been discussed as the next (and inevitable) phase of our digital lives. Serving as a place where we can work, interact, play – and now shop – the metaverse is an immerse online world that exists in parallel to our physical reality.
The virtual world presents new possibilities to brands – one that offers unique shopping experiences and creative opportunities, along with the continuity of owning 'things' in both physical and digital spaces. It is expected that commerce in the metaverse will attract much consumer interest.
In fact, Gartner predicts that 25% of people will spend at least one hour per day in the metaverse by 2026, with usage rates to grow significantly after that. Therefore, the metaverse has attracted interest from some retailers eager to position their brands to build business as first-movers in the space. Recent examples of retail activity in this space include Nike, which has already been patenting applications to download virtual goods in the metaverse and luxury goods brand Gucci who developed a digital handbag that recently sold for more than USD$4,100.
The metaverse also offers brands an opportunity to connect with younger buyers, given that the virtual world's early adoption rates are primarily Gen Zs and Alphas. Increasingly, users of the metaverse will expect a seamless crossover between the digital and physical worlds; challenging retailers to meet this crossover opportunity between physical and digital selling environments.
Purchasing from the digital world to the physical
How we shop in the physical world today, visiting a store, browsing for products, and walking out with what we selected – can also be replicated with a virtual, online marketplace.
With the metaverse, even something as physical as a test drive can soon be carried out in a virtual environment on some of the most famous racetracks in the world, or even hiking gear, which can be showcased in action on the customer's favourite walking track. The purchasing format can be as simple as a voice command or walking your virtual self out of a store with the product.
Given the advanced customer experience and seamless purchasing process that is expected to be available in the online world in the future, shoppers will likely increasingly demand that the physical world keeps up with their online experiences. This means that retailers could be under more pressure than ever to fast-track the immediacy of delivery, offer more flexibility for product delivery or pick-up opportunities and detail new levels of supply chain traceability so that the customer knows exactly where their goods are and when they will have them.
This increased pressure on physical supply chains will require a new level of digitisation. Enterprise mobile devices, scanners, and voice-guided picking technologies are increasingly integral to efficient logistics operations. These devices support last-mile delivery operations by upgrading routing, reducing downtime and improving delivery tracking capabilities for customers.
Buying in the physical world for online use
Just as shoppers in the metaverse may make a purchase and expect a seamless crossover to receive the goods in the real-world, people who purchase a product in a physical shop could also have that purchase replicated in the online world. By attaching their metaverse avatar to brand loyalty programs, a shopper who purchases a new winter coat, for example, could be presented with the opportunity to have that product also assigned to their virtual self, online.
Moreover, shoppers could also be able to view a piece of clothing in person and scan through specialist QR codes attached to product labels to make a direct purchase for their virtual avatar, without even buying the goods for use in the physical world.
Simulating eCommerce DC operations for real-world results
Just as simulating the real world in a virtual form is gaining popularity through the metaverse, emulation presents eCommerce organisations with new avenues to map and enhance their operations.
eCommerce DC simulation is emerging as a highly effective tool for minimising risks, optimising performance and identifying operational improvements for distributing online goods. It allows dozens or even hundreds of possible scenarios to be tested in a very short amount of time. For example, the processing of millions of products passing through one or more DC areas could be simulated in just one or two hours. Through this method, the most efficient designs and processes for a specific site's needs can be identified to develop the most efficient operation process to get goods to customers who purchase the metaverse.
Using software and customised analytics, sophisticated development teams could simulate the functions and performance of an entire eCommerce DC system. As part of this process, the design can be visualised in an animated virtual environment that models everything from automated equipment to human labour.
In addition to providing a valuable tool for managing the complexities of overall system design, this virtual DC can be tested to see how it may respond to specific challenges. It is possible to model, for example, how the system would react if one of its lines breaks down for an hour or if a forklift runs out of battery power in a location that could disrupt throughput. Thus, any significant challenges encountered by the simulation can be identified and corrected before implementation.
Retailers will be challenged to meet new demands
The metaverse is bringing about a true convergence of our physical and digital lives.
In the future, retailers should be able to offer an immersive environment in the metaverse for their customers to walk into the virtual store, create near real-life interactive shopping experiences in 3D/holographic form, and order goods from the comfort and convenience of their homes.
These interactive digital environments will play an important role in introducing brands and products to potential customers, as well as growing shopper revenues. The customer journey is expanding in the metaverse, with new purchase options transforming as people work, play, socialise, and shop more with their digital identities. And so, retailers will face the challenge of striving to successfully operate and thrive in this new environment, and to meet the new set of customer expectations that will develop alongside it; something that is only possible through digitising their own supply chain strategies to meet the needs of the future retail space.