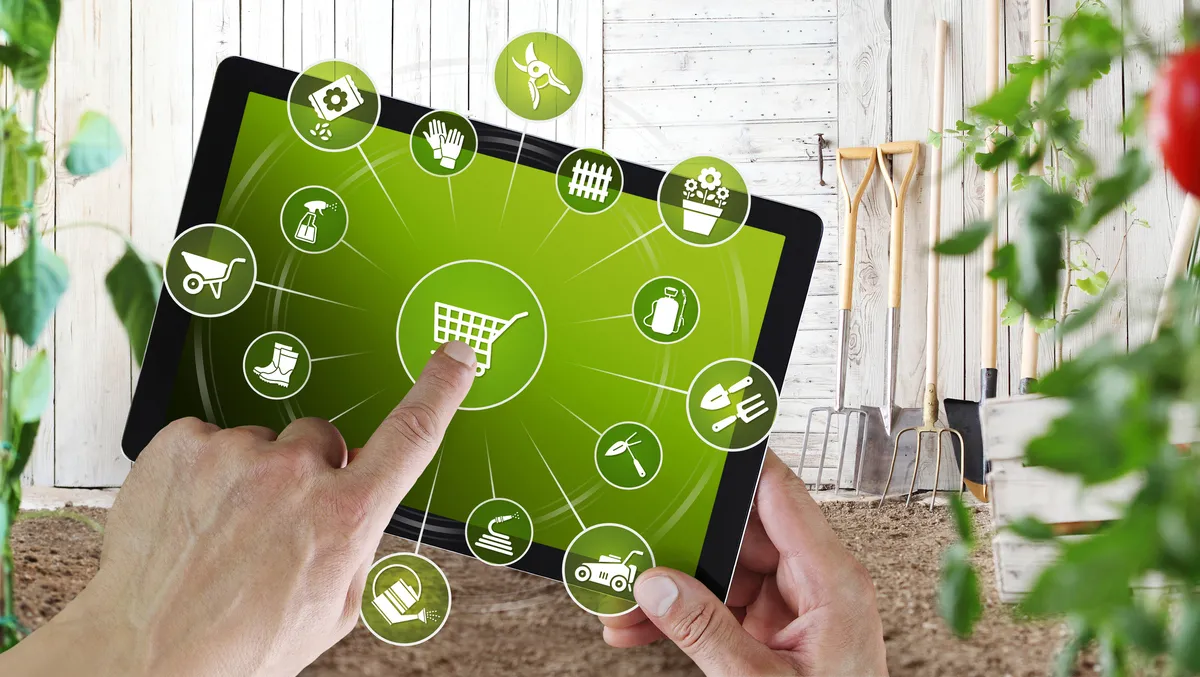 B2B eCommerce in agriculture is growing, says Polaris
The global B2B eCommerce in the agriculture market was valued at US$ 6.90 billion in 2021 and is expected to reach US$ 11.86 billion by 2030, growing at a CAGR of 6.4% during the forecast period, according to a new study by Polaris Market Research.
The report is titled - B2B eCommerce in agriculture market share, size, trends, Industry Analysis Report, by type (commerce catalogue, commerce content, collaboration); by deployment; by marketplace; by region; segment forecast, 2022 – 2030.
It gives a detailed insight into current market dynamics and analyses future market growth.
Rapidly rising technology advancements are driving the adoption of eCommerce in agriculture.
The digital development and developments of internet technology in the agricultural industry supply chain from the source to operation, production, maintenance, security, and sales are being examined to improve the high-quality agriculture platform and broaden the integration model of B2B eCommerce.
Actual examples show that a developed agricultural B2B eCommerce system based on blockchain technology can boost the B2B eCommerce industry's growth potential while improving security and traceability.
Further, the other technology metaverse, which combines the features of AR (augmented reality) and VR (virtual reality) to provide users with a genuine experience, is another technology that could potentially improve the agriculture sector.
This can help with machinery maintenance as well as virtual farm management. As a result, the industry expansion will be fuelled by developing and implementing various technologies over the forecast period.
Based on the marketplace, the premium segment accounted for the leading revenue share in 2021.
Entities in the agriculture sector can use B2B eCommerce platforms to reach out to new customers or obtain better access to existing clients.
Producers who meet the product specifications of such a platform can reduce post-harvest waste by attracting buyers more quickly and potentially selling higher volumes.
Farmers can earn more money by receiving premiums for high-quality products and positive customer reviews.
Finally, these platforms can offer intermediary services such as transportation, packing, and storage to help buyers and sellers trade more efficiently and minimize the load on small businesses.
Many platforms are available, such as KhetiFood, Fruitee-Kenya, and Kaomini.
Market players such as FoodDirectories.com, ExportsManager, Farmlead, Korea Agro-Fisheries and Food Trade, the Alibaba Group, TradeB2B, and TradeFord are some key players operating in the industry.
The report also mentions a few recently announced partnerships in the agriculture market.
An example is Farmers Business Network and ADM announcing a partnership in November 2021.
The two companies have combined ADM's scale and expert knowledge from across the global food and agriculture value chain with FBN's cutting-edge data farm consumer-to-consumer and data analytics capabilities. This will help recognize opportunities to increase farmer profitability, broaden sustainable agricultural practices, and provide better nutrition.