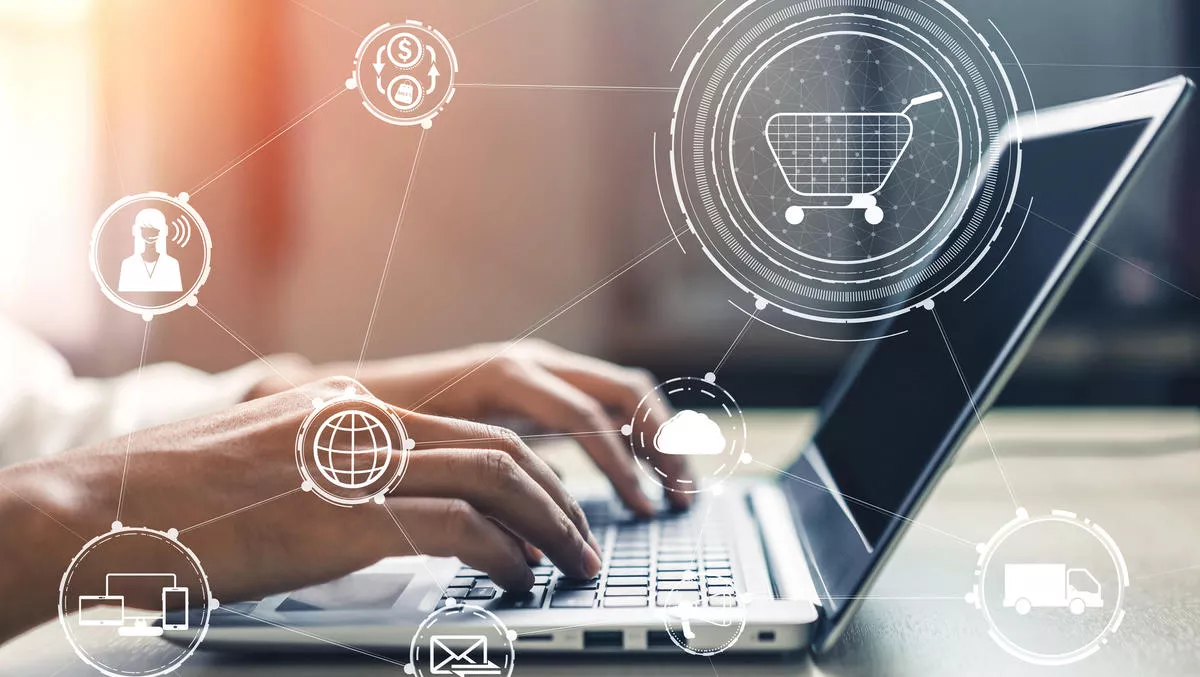 Bridging the brick-and-mortar and eCommerce gap
FYI, this story is more than a year old
The COVID-19 pandemic might have changed the way retailers operate, but the future of retail was always going digital.
The events of 2020 merely forced retailers to confront digital transformation on a much shorter timeline than before. As Asia inches towards economic recovery, measures implemented during the pandemic's onset are likely to remain enforced, which means trends that gained traction such as 'buy online, pickup in store' (BOPIS), and curbside pickup is here to stay.
Overall shopper behaviour has changed for good as well. According to research from Euromonitor, COVID-19 has resulted in significantly reduced impulse shopping occasions. Walk-ins have given way to purposeful shopping due to consumers having to schedule previously spontaneous activities, such as store visits and dining out.

While it is fair to say that retailers who pivoted to digital pre-pandemic fared slightly better than those that didn't, retailers will now need to think of new ways to merge the in-store and eCommerce experience. In a hybrid future that balances shoppers' pent-up desire to return to a "browse-before-you-buy" reality, maintaining a safe, convenient, and frictionless shopping experience will be essential to retailers' success.
Here are four ways the right kind of technology can help:
Staying safe
While physical retail is taking tentative steps toward reopening, the pandemic has caused operational repercussions, which mean safeguarding employees and customers remains paramount.
Consumers are looking for retailers to provide assurance of safety as they decide how, when and where they shop. In many places, capacity must be limited to comply with social distancing guidelines. Disinfecting schedules for common or high-touch areas, such as checkouts, must be increased in frequency.
Retailers must learn to balance these different requirements while managing their staffing needs. Yet even if data across these areas are collected and logged, they may remain siloed, limiting their usefulness in many ways.
By using a unified platform that consolidates insights from disparate sources, these different schedules can be optimised, leading to greater operational efficiency. Thermal sensor data logging can also be built into the system, allowing stores to free up temperature-taking resources for higher-value activities in-store.
Reducing inventory distortion
As more customers rely on fulfilment options like BOPIS for their orders, retailers will need to rely on real-time inventory data. The price to pay for inventory distortion (out-of-stocks and overstocks) is high – IHL Group estimates a $570 billion loss in revenue that can be directly attributed to the pandemic.
With most physical inventories inaccurate by as much as 15-25% due to blind spots and inventory shrinkage, retailers need to rely on systems to identify and react to trends in real-time.
RFID and computer vision can help gather accurate inventory counts by applying artificial intelligence (AI) and machine learning (ML) to that data to support computer-aided ordering. When consolidated with other sources, this data can also reveal an understanding of new shopping habits and trends, going a long way in preparing retailers for any sudden purchasing peaks (or future toilet paper outages).
Understanding the shopper journey
In the 'new normal,' shopping has shifted from indulgence to purpose. Consumer expenditure is expected to vary with these changing times, and the outlook for retail spending will be dependent on how retailers can pivot to meet new evolving consumer needs.
Consumers are now craving the convenience they previously took for granted while still expecting the same level of hyper-personalised sales and service as they return to physical stores.
By integrating data from eCommerce, offline and omnichannel sources to understand the end-to-end shopper journey and providing different, personalised touchpoints for shoppers, customer service can be improved, which will, in turn, develop loyalty and regular patronage for retailers.
Future-proofing stores
With uncertainty as a given after a challenging year, flexibility will be a critical consumer trend for 2021, which means retailers will need to adapt to fast-changing circumstances. Sales are likely to continue an online migration, meaning unified commerce will benefit retailers as the sales mix tilts further to eCommerce.
Smart sensors, IoT infrastructure, and other external applications will not only simplify operations but allow retailers to account for rapidly changing circumstances. This also keeps the door open to advanced solutions to connect shoppers, merchandise, and data in new and innovative ways.
The future of retail is unclear, but the pandemic has set in place a digital transformation that retailers can now leverage. With new consumer behaviour and trends emerging because of the pandemic, it is now up to retailers to rise to the challenge.
By using the right kind of technology, retailers can develop an understanding of new customers' shopping habits and take advantage of nascent opportunities for growth in the retail sector.