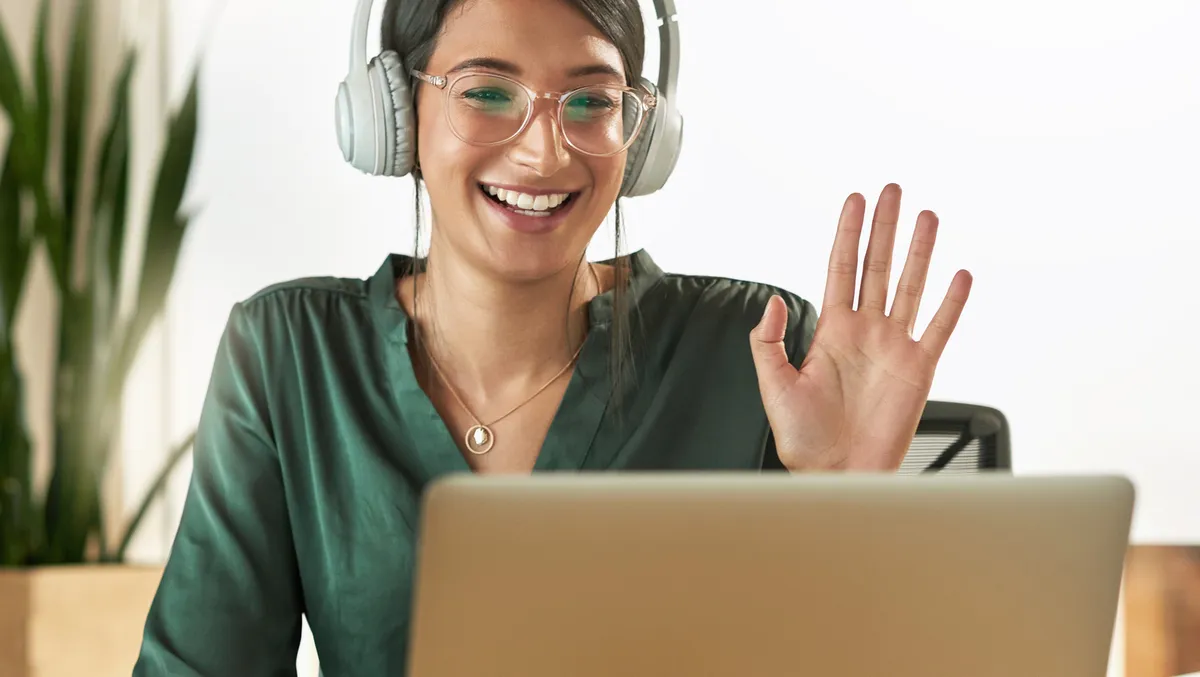 Bridging the gap: Busting the misconceptions of hybrid AGMs
In October 2020, in response to the pandemic and social distancing mandates, changes to The Corporations Act permitted shareholder meetings to go completely virtual or hybrid. While the move was a short-term solution, it quickly became apparent that virtual and hybrid meetings had long-term potential. That's because they helped democratise access to AGMs - annual general meetings - and stimulated a new era of younger, engaged shareholders.
Today, we're in a period of greater stability in Australia than at any stage since the pandemic began. As a result, many businesses are returning to 100% in-person AGMs, despite the many benefits of the hybrid model. Technology is making hybrid AGMs easier and more accessible than ever before, yet detractors of the format remain. To encourage more Australian organisations to embrace hybrid AGMs, and its many benefits, it's important to debunk the misconceptions fuelling their reluctance.
Hybrid AGMs ARE NOT more expensive
Hybrid AGMs often help organisations save, rather than increase, costs. Unlike physical meetings which involve variable costs, a hybrid AGM involves a single payment to a vendor who provides an end-to-end solution for the entire meeting. Traditional, physical AGMs incur costs that hybrid meetings can reduce, like hiring a large or prestigious venue, travel and accommodation expenses for executives and investors, catering and hospitality and even carbon offsetting programmes. Whilst a hybrid AGM doesn't remove these costs entirely, it makes them far more manageable by reducing the number of people attending physically and, therefore, those costs for facilities, expenses, catering and more.
Hybrid AGMs DO NOT create more work than physical meetings
It's important to consider a hybrid AGM as one meeting, rather than an additional meeting on top of the physical room. A hybrid meeting combines two - or more - spaces without the need to organise several smaller meetings. The benefit is that every individual investor can join a single meeting portal, from which they can see the full presentation video stream and ask questions as usual. Their ability to engage is no less than if they were sat in the conference centre themselves.
Digital meetings DO NOT limit discussion
The fact that The Corporations Act permitted virtual and hybrid meetings was an acknowledgement from policymakers that this format is indeed an effective way of hosting AGMs. Concerns that they limit discussion are not true. Hybrid meetings allow shareholders to ask questions verbally and through text and once a meeting concludes, organisers can use technology to compile an extensive list of questions, even if they weren't read aloud during the session. This provides an opportunity for the board to address every question and ensure that shareholder voices from across Australia are heard. Far from stifling discussion, hybrid meetings cater to shareholders who might not live close enough to attend in person. What's more, it even gives those in attendance relief from a microphone and the spotlight, if that makes them uncomfortable.
Hybrid AGMs DO NOT allow board members to evade tough questions
Whilst the absence of attendees from the physical meeting room prevents filibustering, or performance activism, a hybrid meeting provides plenty of opportunity for productive, candid discussion. Consider, for example, a recent Marks & Spencer AGM in the UK. The company introduced a Shareholder Advocate - BBC Journalist, Kamal Ahmed - who sat alongside the board, took questions from the floor and pressed the board on key issues. Covering the topics important to shareholders, his involvement provided a unique layer of circumspection and interrogation, injecting a journalistic element that pushed discussion, and therefore accountability, beyond the initial questions.
Hybrid AGMs DO NOT harm investor relationships
We often hear fears that hybrid meetings are unengaging and damage relationships. Whilst some meetings can be tedious - whether remotely or in-person - there's no evidence suggesting hybrid AGMs are any more tiresome for shareholders than physical meetings. Online attendees should be welcomed to ensure they feel part of the meeting. This acknowledgement will set the tone for how the meeting will be managed, ensuring it is an engaging experience, whether they're in the room or remote. Businesses who make the online experience feel multi-dimensional, for example, by adding a more cinematic feel to any pre-recorded elements, positioning the board like a talk show, and creating space for an engaging Q&A from remote participants will be able to deliver the engaging hybrid experience that drives more benefit for more shareholders.
While the changes to The Corporations Act were initially short-term, we quickly saw how many benefits can be driven through hybrid AGMs; including greater participation from a broader, more democratised set of shareholders. When we bust some of the common misconceptions about the hybrid AGM, both shareholders and businesses across Australia will benefit in the long term.