Netcetera partners with EML Payments Ltd. to enhance secure payment solutions
Fri, 14th Jan 2022
FYI, this story is more than a year old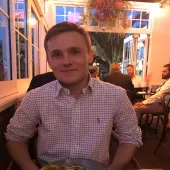 By Mitchell Hageman, Managing Editor
EML Payments Ltd. has partnered with secure digitisation company Netcetera to implement their state-of-the-art Access Control Server (ACS), which includes a Risk Based Authentication (RBA) solution.
This new payment solution will add to the growing portfolio of technology and help to further provide safer transactions for customers around the globe.
Netcetera is set to provide a globally certified 3DS product and use it in line with existing EML Payments technology, ensuring secure online payments across all card networks and reducing the risk of fraudulent transactions.
The new partnership comes as a result of a search by EML in 2021 to find a reliable ACS provider to authenticate a high number of online transactions and protect customers against fraud.
With roots in Switzerland, Netcetera has developed specialised technology such as a 3DS Issuer Service with pre-integrated risk scoring from INFORM. The customisable features, easy access and well-equipped reporting engine were all features that appealed to EML, who felt that it fit correctly with their direction.
Security and safety are quoted as Netcetera's top priority, and to adhere to various standards, they operate a PCI DSS- - PCI 3DS-certified system that complies with the highest security standards.
Standardised web services - API's also enable faster onboarding, another drawcard for EML and its customers.
Products by Netcetera are also certified with all major card networks, with over 30 million cards worldwide currently being protected by the firm's secure technology.
The partnership has been warmly welcomed by both parties, with EML's group fraud manager Patrick O'Shaughnessy saying, "I am very pleased to welcome Netcetera as our ACS+RBA provider. Netcetera's product guarantees payment security and has added a highly effective card-not-present authentication solution to our offer."
Netcetera head of APAC sales - partnerships Nitin Palande agrees, saying that they are committed to finding innovative solutions in a fast-growing market.
"As an independent technology provider, we pride ourselves on offering the best new solutions on the market. We think about how the latest technology can support card issuers and banks' needs and requirements in a fast-changing market."
Netcetera has been running for 20 years and works across a wide range of industries in the areas of secure digital payment, financial technologies, media, transport, healthcare and insurance. They are a holding company with around 800 employees headquartered in Zurich, Switzerland, with additional locations across Europe, Asia, and the Middle East. It is an owner-managed company covering the entire IT lifecycle, from ideation and strategy to implementation and operation.