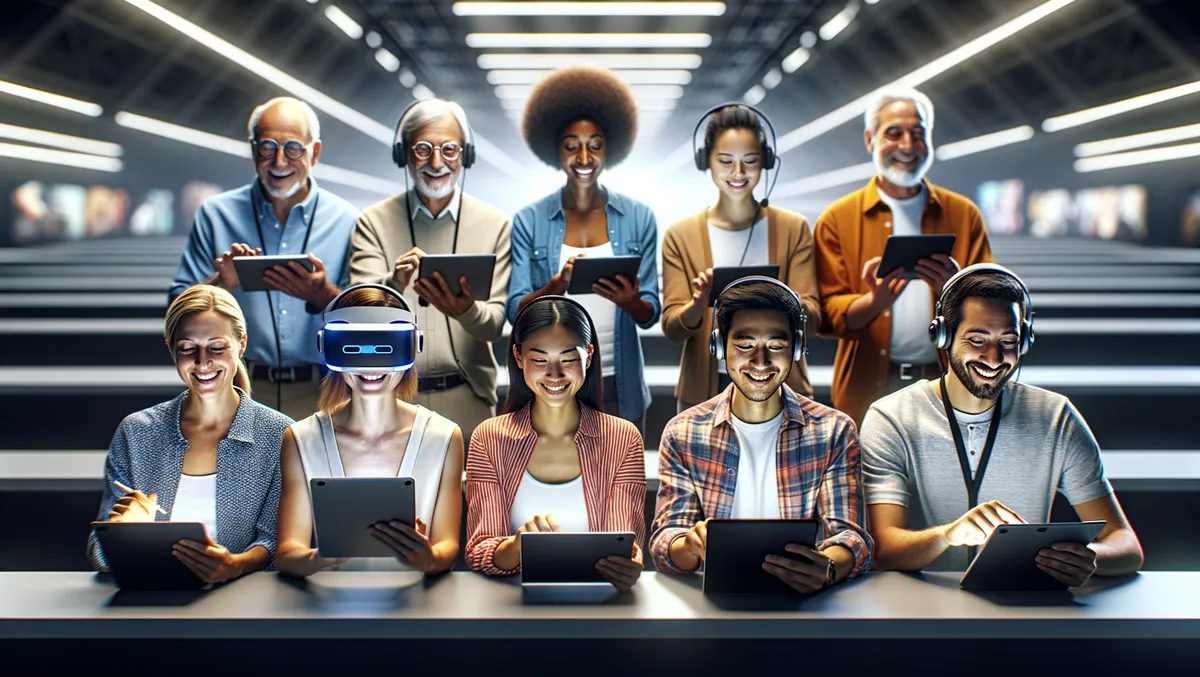 Publicis Sapient highlights consumer perspective on generative AI
Publicis Sapient, a company specialising in digital business transformation, has released the findings of its wide-ranging survey exploring consumer's perspectives on generative AI (GenAI), particularly how brands can strategically utilise this technology to optimise customer experience.
Publicis Sapient's 'Guide to Next' report contains a detailed examination of GenAI, based on responses from over 10,000 consumers from the US, UK, Australia, France, Denmark, Germany, and Thailand. The survey found that 78% of consumers globally have heard of GenAI, but only 30% have used it.
Certain nations, however, are embracing GenAI more enthusiastically. Over 35% of Thai consumers and 38% of Australian consumers have already used GenAI tools in either personal or professional contexts. Thailand's GenAI usage has far-reaching implications as 86% of its users reported that its effects on shopping experiences excite them, significantly higher than the global average of 63%.
Andrew Male, client partner, ASEAN, said, "We are extremely excited at the potential that generative AI brings when it comes to transforming the customer experience. Thailand has shown itself to be a leader in embracing the use of generative AI tools, and we look forward to collaborating with our partners and customers to harness these innovative technologies and continually develop innovative solutions that transform how we live, work, and play."
The study further indicated that 43% of GenAI users want brands to utilise the technology to enhance their overall customer experience. This view is predominant among Thai consumers, with over 55% expecting GenAI to enhance their interactions with businesses and their products or services.
Three strategies were suggested for organisations looking to harness GenAI for their customers, focusing on product research and discovery, helping consumers find the best deals, and investing in GenAI-powered customer service for seamless, automated interactions.
Retail experiences stand to benefit the most from GenAI. Out of Thai consumers who have experimented with the technology, an impressive 97% are excited about its impact on their shopping experiences. Similarly, a remarkable 63% of GenAI users in Thailand are keen to utilise conversational applications for travel and hospitality shopping, compared to the global average of 45%.
GenAI also presents ethical implications. While Thai consumers demonstrate higher trust in GenAI's content and safety, with 44% trusting GenAI's output, and 42% deeming it safe to use, concerns remain around job security and the reliability of content produced by GenAI. Only 21% of consumers globally trust the outputs of GenAI tools. Hence, businesses are encouraged to ensure ethical implementation, such as developing guardrails for large language models, securing private data, and establishing clear communication about data sources.
The report concludes with the point that customers today are more than ready for enhanced experiences through GenAI integration, and brands that have a clear understanding of their views on this technology can achieve a significant return on investment in customer experiences.