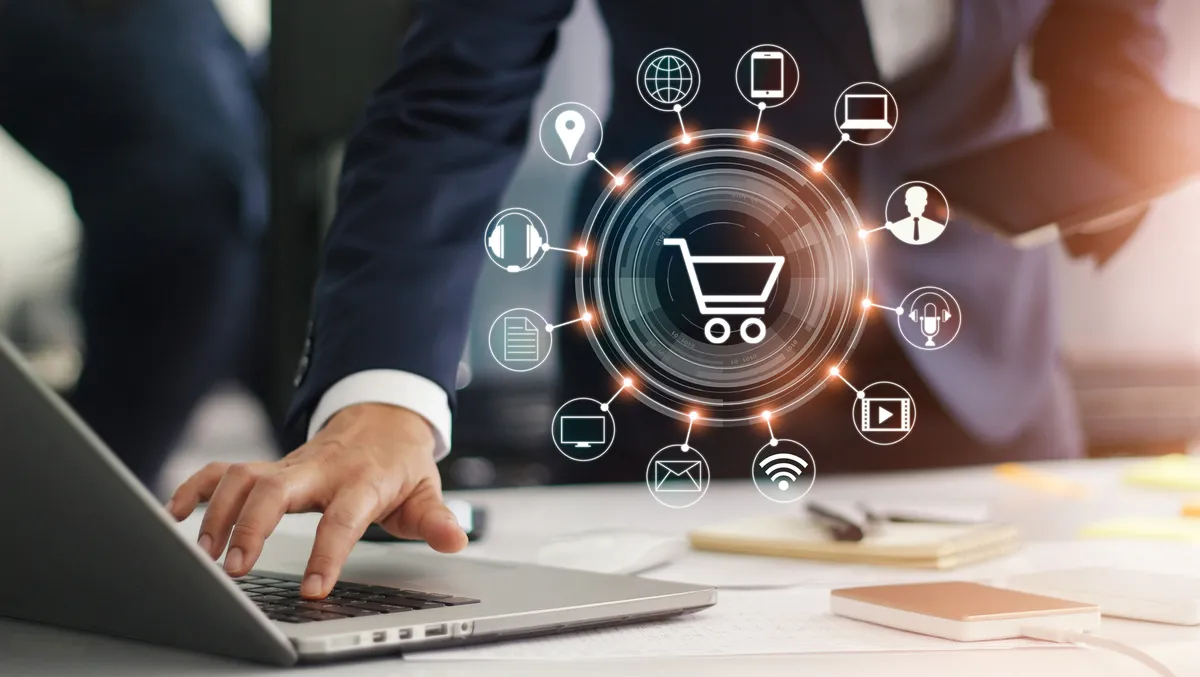 Shopify enters next era of growth, introduces Commerce Components
Shopify has launched a new brand and offering, Commerce Components by Shopify, a modern, composable stack for enterprise retail.
"Commerce Components by Shopify is the modern, composable stack for enterprise retail where retailers can take components of Shopify to integrate with their own systems," the company says.
"Shopify is built on components that form the world's most powerful retail platform. We've spent nearly two decades building, optimising, and scaling that infrastructure, which today powers over 25% of Australian ecommerce and has processed over half a trillion dollars, all while giving millions of businesses full control of their brand identity, customer relationships, and data," it says.
"Now, we are opening that infrastructure to power the biggest retailers in the world with Commerce Components by Shopify (CCS), the modern, composable stack for enterprise retail."
For enterprise retailers, challenges such as the rapid pace of tech evolution and shifting customer expectations mean they must achieve real-time innovation just to remain competitive. To do that, they need a commerce solution that prioritises choice, with the flexibility to integrate and innovate without restrictions, while offering trusted infrastructure components that help their teams move faster.
"These elements together are non-negotiable, and have never existed in one offering for enterprise – until now," Shopify says.
"Commerce Components by Shopify combines the best of both worlds for enterprise retailers: access to Shopifys foundational, high-performing components that just work, like our checkout, which converts 72% better than a typical checkout, and 91% better on mobile, plus flexible APIs to build dynamic customer experiences that integrate seamlessly with a retailers preferred back office services."
Harley Finkelstein, President of Shopify, says, "We have always approached innovation at Shopify by anticipating what retailers need, then providing those solutions.
"Commerce Components by Shopify opens our infrastructure so enterprise retailers don't have to waste time, engineering power, and money building critical foundations Shopify has already perfected, and instead frees them up to customise, differentiate, and scale," he says.

American brand Mattel will be one of the first enterprise retailers to use Commerce Components, bringing their portfolio of brands to Shopify.
Featuring an all-new back-office management designed specifically for enterprise, Commerce Components by Shopify gives retailers the speed and flexibility needed to build for the future.
Build with choice
Flexible APIs for back office and storefronts, now with no rate limits, allow brands to integrate their existing services with Shopify's modular components and build unparalleled customer experiences for any device. Enterprise retailers can take the components they need, and leave what they don't, and developers are free to build with any front-end framework they choose.

Tap into unmatched global scale
Trusted commerce foundations, like the worlds best-converting checkout, with 99.95% uptime, processing up to 100,000 checkouts per brand per minute and unlocking over 100 million existing Shop Pay customers, who have opted in for Shopify's one-click checkout.
Shopify's globally scaled infrastructure with over 150 network edge points of presence enables lightning-fast storefronts no matter where customers are in the world.

Partner with a world-class ecosystem
The largest commerce ecosystem in the world, including a dedicated account team with solutions architects, priority 24/7/365 specialised support, and a network of seasoned agency partners and system integrators like Deloitte, EY, Accenture and KPMG.
Existing enterprise retailers on Shopify include Glossier, JB Hi-Fi, Coty, Steve Madden, Spanx, and Staples. Commerce Components by Shopify pricing is designed for enterprise. It's simple to understand, based on usage, and provides predictability.