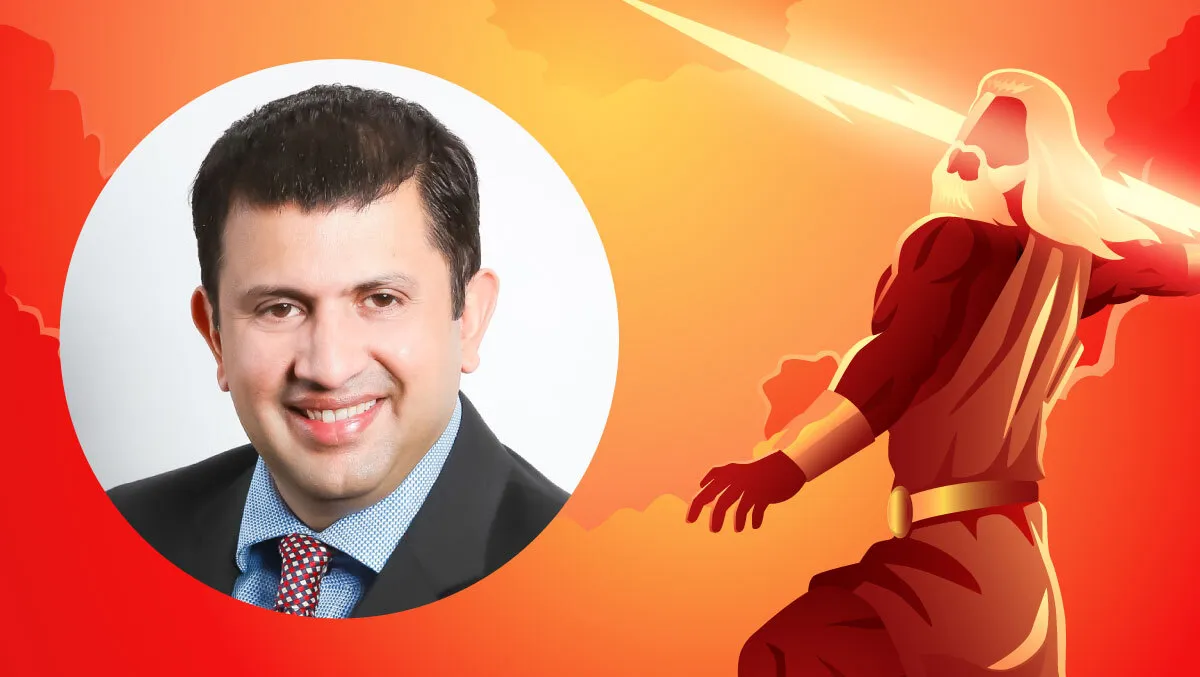 Titans of Tech - Anurag Vasisth of Loyalty Now
Wed, 27th Sep 2023
By Sean Mitchell, Publisher
In the ever-evolving landscape of payments, loyalty, and fintech, few executives stand out as much as Anurag Vasisth, the Co-Chair and Group CEO of Loyalty Now. With a career spanning over 25 years in global and local business leadership, Vasisth is a seasoned veteran in the industry. His unique blend of skills and expertise has positioned him as a pivotal figure in Loyalty Now's journey towards innovation and global expansion.
Leadership
Loyalty Now is a PCI DSS Level 1-certified payment-linked loyalty Software-as-a-Service (SaaS) platform. It serves as a nexus between millions of members of leading payment networks, loyalty programmes, and merchants. The company's enterprise-grade payment-linked rewards technology has garnered commercial relationships with trusted brands like American Express, eftpos, Visa, Mastercard, and JCB.
Anurag Vasisth was initially an advisory board member before being appointed as the Group CEO in April 2022. His role was created to spearhead the commercialisation and expansion of Loyalty Now and its parent company, Loyalty and Rewards International (LRI). Vasisth's appointment was a strategic move to leverage his extensive experience in payments, paytech, and fintech industries.
Hands-On Approach
Vasisth is not a leader who stays behind the scenes; he actively engages with clients and his team to understand their unique challenges. He believes that technology isn't a "one-size-fits-all" solution and works to create bespoke, fit-for-purpose technology solutions. "One of our core values at Loyalty Now is 'innovate to win,' and I strongly believe that's the secret to success in the payments and loyalty industries," says Vasisth.
Expanding Horizons
Based in Australia, Vasisth leads a rapidly expanding global team of nearly 50 loyalty and reward professionals across Australia, Singapore, and Indonesia. His current focus is on strategic growth across Australia, the Asia Pacific region, and beyond. Under his leadership, Loyalty Now has recently expanded its offerings to include merchant services and branded gift cards, further solidifying its market position.
Vision
Vasisth is excited about the emerging trends in payment-linking and data security. He sees these as opportunities to modernise the industry and offer frictionless experiences at the point of sale. "This role has given me a moment of self-actualisation, as it has empowered me to put a lifetime of skills into practice, which you seldom get to achieve in a large organisation," Vasisth remarks.
Team-Centric
An exceptional leader is only as good as the team behind them, and Vasisth is no exception. "Being able to build and leverage both internal and external relationships is crucial to the role of Group CEO, and it's critical to cultivate a high-performing team founded on a culture of collaboration to achieve the best results," he states.
Why Anurag is a Titan of Tech
Anurag Vasisth is more than just a CEO; he is a visionary leader committed to pushing Loyalty Now into its next phase of evolution. With a keen eye on innovation and a hands-on approach to leadership, Vasisth is steering the company towards new heights in a rapidly changing industry landscape. His leadership is not just about business growth; it's about enhancing the lives of consumers and delivering value to merchants. Truly, he is an executive who embodies the future of loyalty and payments.