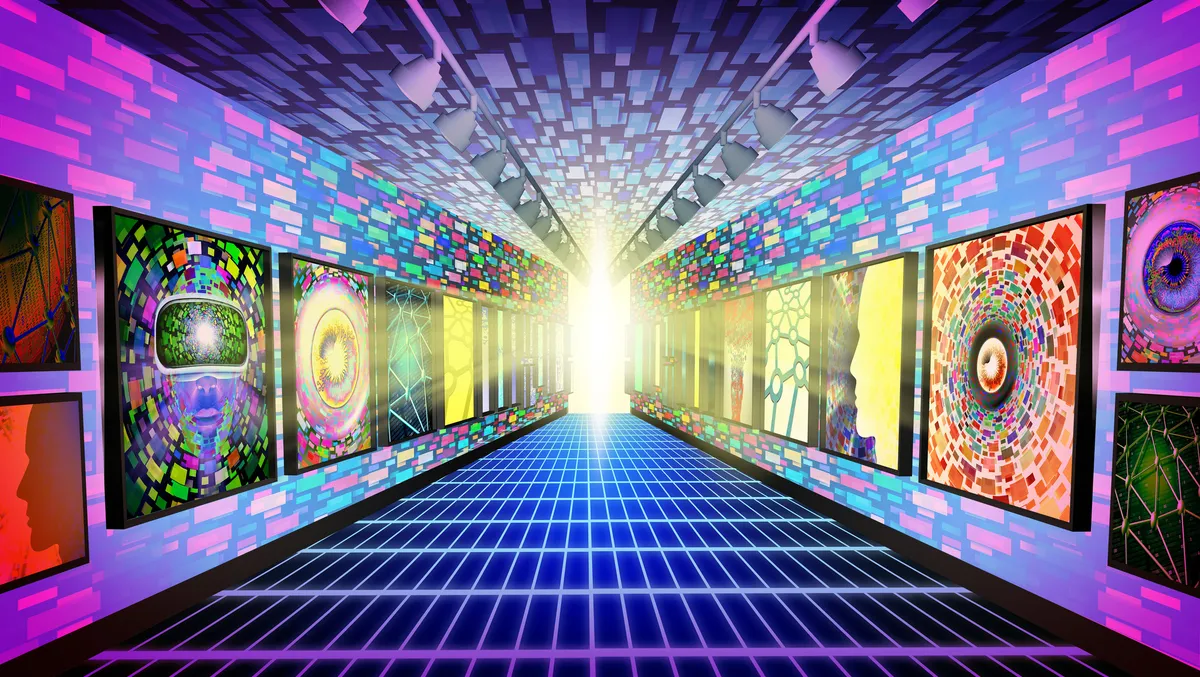 A New Year's resolution fit for 2023: 7 ways to participate in the metaverse and the tech to match
New Year's resolutions are a must for some and an afterthought for others. While you might have tried the usual before – get in shape, be more social, read more, etc etc… the well-trodden path of self-improvement – why not try something different for 2023? With the idea of the metaverse gaining momentum in the past year, why not resolve to educate yourself as to what the future might hold?
More and more big brands are starting to venture into the immersive, digital space of web3. They want a prime position to take advantage of the expanding platforms and worlds being built for a generation that will be native to this new age of the internet.
With Nike, Roblox, Microsoft, Louis Vuitton, Hyundai and Coca-Cola making major movements into web3, now is the time to add a dash of digital to make your 2023 fresh and exciting. The creation of the metaverse and the inevitability of Web3 mean that amazing worlds are only clicks away. Work on your personal and professional development by building your online presence, persona, and wealth - it's a matter of get with the times or get left behind.
Here are seven great resolutions for 2023:
1. Embrace digital art: Make getting into the metaverse this year an environmentally friendly choice. Digital art is a unique choice for someone who is interested in art, NFTs and the environment! Able to be collected, displayed, and traded like a "normal", material piece of art, digital art is the way of the future. So, if you're interested in the virtual world but also love art and the environment, this is a perfect resolution item for you! You could own a virtual copy of a famous work, or you could have virtual originals commissioned by an artist, making you the sole owner. Consider some Kiwi art from the good people at Glorious.
2. Create a custom NFT Avatar: Everyone loves to look at themselves – who's kidding who? Get a stylised or idealised version of yourself or your personality. Perhaps even start with a Fluf. Who would you be if you were a superhero, or a supervillain? Or perhaps an NFT avatar could be your alter-ego. You can use your NFT avatar to introduce yourself in virtual meet-ups and when you relate to others online. Because the NFT is particular to you, it will be completely unique and therefore, valuable, just like every person is.
3. Treat yourself to a Metaverse Concert: Get all of the positives of a concert with none of the negatives by going to concerts in the metaverse! Avoid the pain of being on your feet for hours, getting your eardrums blown out, getting sweated on by random strangers, and having to deal with transport and traffic to and from the venue. Perhaps you'd love to go to a concert but don't want to deal with a large crowd of people. Participating via the metaverse is a cutting-edge and novel way to enjoy live performances.
4. Join a digital sports league: Perhaps you happen to be really into both football and the metaverse. A unique combination, but one that we have covered! Games such as FIFA AI League allow people to manage and own football players in the metaverse. These AI characters interact with and support your decisions, creating a smarter game environment with the most complex and realistic challenges that you've ever seen in a football game. Have you always wanted to manage your own football team, or thought that you could do it better than the pros? Set yourself up with an AI League account to have a crack.
5. Delve into a VR Headset: What better way to experience the metaverse than through VR? Import yourself or a friend into the metaverse by using a VR headset, the very best in VR technology. If you have a friend or family member who's always away with the fairies, day-dreaming, or on another planet, help them, or yourself, actually get there. For more introverted people, this headset is a way to have novel experiences and find other worlds without leaving the house.
6. Get a digital ledger: Digital ledgers allow you to remotely manage thousands of coins as well as NFTs. Small and easy to use, ledgers link to your phone or laptop via Bluetooth, providing a fast and secure connection. A way to consolidate your digital wallet, a ledger helps to keep everything together and organised. You can manage and invest your crypto anytime, anywhere. You can buy, exchange, and trade crypto in seconds, the simple, safe, smart way.
7. Upgrade your viewing experiences: Bought that digital artwork? Then Samsung's creation, The Frame, is the perfect accompaniment. Its screen can be set to display an individual piece of art or can be set to cycle through any number of your favourite pieces. It could also be used to display a range of NFTs that someone might own, allowing them to create their own virtual art gallery. Effectively transforming someone's wall into a Rembrandt or a Picasso, or anyone else that they can imagine. This is a great way to enter the metaverse through an easily understandable medium.
I'm expecting to see more innovation and development in the web3 industry in 2023. By jumping in now, you will ensure that you're not left behind once the rubber really starts hitting the road for this tech. The only question left is which New Year's resolution you'll start with.