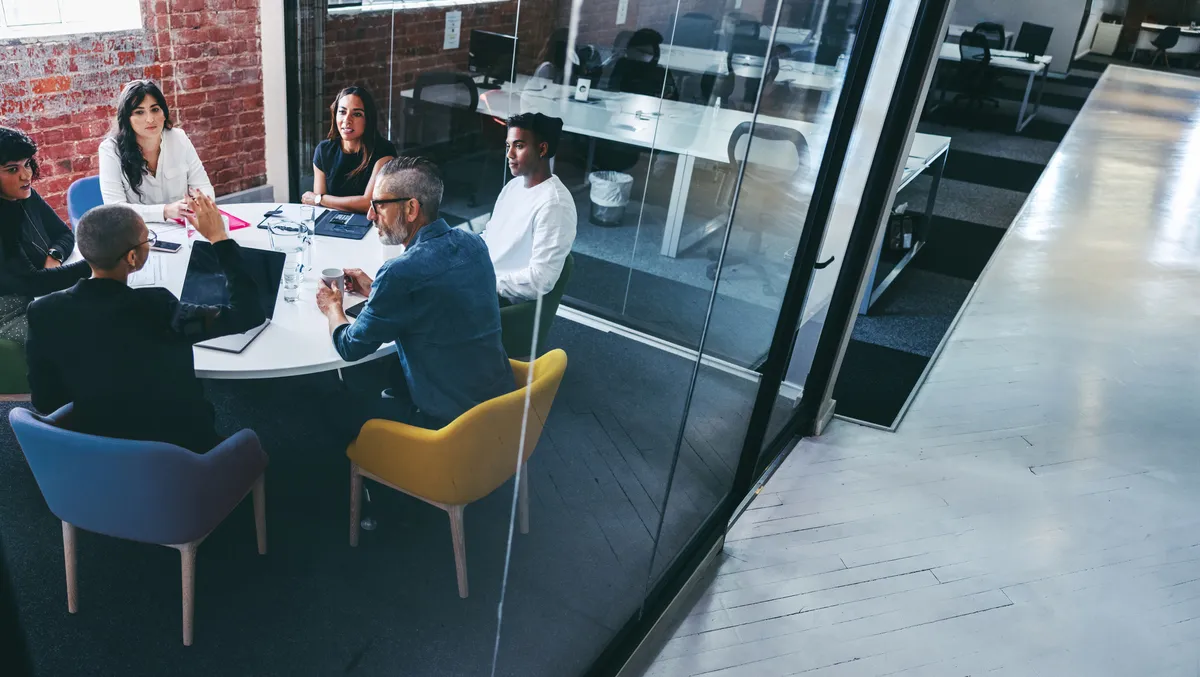 Evoko introduces two new room management systems
Evoko, a well-known provider of room reservation solutions, has unveiled the new Evoko Liso and Evoko Naso room management systems.
Evoko revealed that a recent study found professionals devote more than half of their regular working week to attending meetings. Additionally, job satisfaction is closely connected to meeting satisfaction, with meetings attended accounting for more than 15 per cent of job satisfaction.
In light of this, Evoko has designed sophisticated solutions that combine Scandinavian design and innovative software to reduce the burden of meetings and enhance workplace productivity.
Evoko assures an effective and immersive experience for businesses booking and optimising the scheduling of meeting rooms for clients and employees in office spaces, business hotels, and co-working environments.
The system is designed to be installed outside meeting rooms, as the intuitive display features a green/orange/red halo to indicate availability from afar.
Evoko says the solution will eliminate double bookings, location confusion and meeting interruptions and create seamless productivity.
The on-premises Evoko Liso facilitates room bookings from the unit or via a computer or smartphone app, displaying room capacity, equipment, and availability. This is designed to ensure organisations can have complete control over self-hosted server installation and devices.
Evoko Liso also comes equipped with the Evoko Home software application that allows the Evoko Liso to sync information with digital calendars such as Microsoft Office, Google Workspace, and other compatible software suites.
The Evoko Home application also supports features such as Evoko Overview, the 'Get a Room' app and Evoko Booking.
Moreover, the Evoko Naso is a purpose-built, cloud-based room manager that the company says covers everything that businesses require, from simple room reservations to a wider variety of functions. Users can also report Users can even report broken or missing meeting equipment directly on the screen.
Nathan Brady, General Manager of Amber Technology, says, "With Evoko Liso and Evoko Naso, Amber Technology can offer customers all-in-one solutions that are visually appealing and functionally smart."
"Our solutions have been designed to be easy to use, install, and maintain, delivering the ultimate user experience," says Brady.
Three software packages are available that provide advanced capabilities for facilities management: Room Services, Desk Booking and Management, and Visitor Management.
These packages come with various features such as room locating, interactive/dynamic maps, desk check-in and check-out, mobile app support, and an iPad app for visitor check-in at the front desk.
The mounting brackets and on-glass installation kits for the Evoko Liso and Evoko Naso room booking tablets are included and designed for simple installation. These systems connect via Power over Ethernet (PoE) or local power, support Wi-Fi, and Evoko says it doesn't need complex programming or software installation. Additionally, they provide various cable entry possibilities to make it a cost-effective and time-efficient solution.