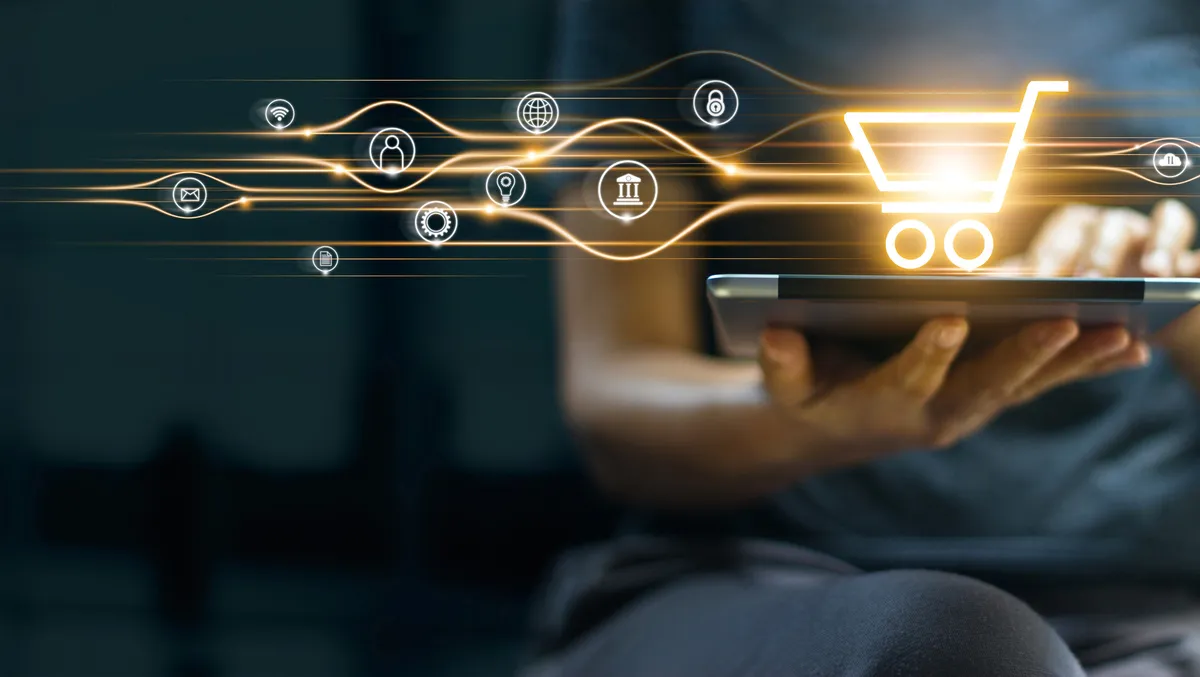 Nine marketing automation best practices to implement ahead of 9.9 super shopping day
FYI, this story is more than a year old
In recent years, the retail industry has witnessed the increasing importance of shopping festivals across Southeast Asia (SEA). They have not only been crucial in boosting sales, but also in driving brand engagement and customer acquisition.
According to the Euromonitor International report, eCommerce sales in SEA are expected to reach $166 billion by 2026, following a 30% rise in 2021. Therefore, it's important for retailers to make the most of the upcoming shopping festivals. As we inch closer to the 9.9 sale day, here are nine marketing tactics that retailers can implement to maximise sales.
1.Segment valuable data
Segmentation is one of the most important marketing tactics. The more brands segment, the better their engagement. From email activity and browser behaviour, to order history and preference data, identifying a razor-sharp segment is always good for business.
Once the brands have selected the qualification criteria and built segments, they can then curate a message that speaks directly to their targeted audience. This will help brands engage with people whose data matches the segment's criteria, meaning the messages will always make sense to its recipients.
2. Adopt the RFM methodology
RFM stands for the recency, frequency, and monetary value of customers' purchases. Connecting the eCommerce store with the brand's cross-channel marketing automation platform means retailers can fully utilise their order history. Attributing each customer with an RFM score shows how valuable they are to the business. And during the peak season, this can translate into more sales revenue.
For instance, brands can treat high value 'champion' customers with a little more love. They can target their frequent customers with some relevant product recommendations. Plus, brands can drive more sales among recent 'high-potential' customers with a nice holiday incentive. This level of personalisation helps increase engagement rates and sales revenue.
3. Special Incentives
Incentives are the cornerstone of any marketing campaign, especially during the peak sales period. And it's not just because every other brand will offer one, but because they work. You'll be surprised how many consumers are out there looking for a bargain – despite their sizeable budget.
Whether it's a 10% discount on first orders or free shipping over a certain order value or special discounts on bundled products, be sure to communicate your incentive clearly. Using a pop-over is a great way to highlight your incentive, however, make sure it's not overly intrusive.
4. Preference centres
Ask customers what they want. This tactic is super-important simply because there's so much noise in the inbox. Knowing customer preferences will help tailor the message and make the experience much more relevant for potential and existing customers. Ask for key demographic data, like gender and location, capture product/category preferences. Ask about interests: editorial or promotional content and yes, don't forget channels and frequency – would they prefer flash-sale SMS or twice-weekly newsletters. Retailers can either collect preferences during the opt-in process or the welcome series. The latter might be more effective, because new sign-ups don't necessarily want to be bombarded with questions.
5. Leverage email behaviour insights
Email behaviour is a useful indicator of customer intent – specifically if you've offered up an incentive. For instance, an email recipient might have opened their email a couple of times, but not redeemed their incentive yet. Use this insight to send them a follow up email to create an urgency for them to use the incentive.
Other data such as click-throughs, click-to-open rates can also help retailers become more targeted in their campaigns. Understanding what customers are receptive to, enables retailers to tailor future emails more.
6. Web tracking behaviour
Syncing web tracking behaviour directly from the online store into cross-channel marketing platform pays dividends. Why? Because this aids in effective segmentation– depending on how they interact on the website. Collecting this information gives powerful insight to make the emails smarter by using hyper-relevant, contextual-based content. The customer is likely to engage because ultimately the email has been curated based on their browsing history and caters to their interest.
Customers seek personalisation, but it's important to get it done right. So, make sure to unlock everything your web behaviour has to offer.
7. Abandoned browse and cart recovery
Don't forget re-targeting campaigns. The click-through rate (CTR) of a retargeted ad is 10x higher than the CTR of a typical display ad. Each year, cart abandonment results in huge loss of sales revenue and is an important metric to monitor for retailers. Having the data-triggered messaging up and running for the peak sales season is essential for success. With web tracking behaviour enabled, businesses can re-target website users who have either abandoned their browser or cart.
According to reports, the average cart abandonment rate stands at about 70% . Just think how much revenue brands could be missing out on during the high sales period. Just one or two timely reminder emails is all it takes to nudge customers back to the checkout.
8. Reward customer loyalty
The long-term aim of email marketing is to drive customer loyalty. For loyalty to flourish, you need two things: one, a customer that buys; two, a brand that rewards. Often, the experience after a big sales event leaves a lasting impression – either good or bad. A positive customer experience paves the way for even more sales in the future. And while the website and email communications need to be shipshape during the buying process, it is the post-purchase program that will help sow those loyalty seeds.
Create a loyalty program that both nurtures customers to purchase and rewards them for their efforts. Whether it's loyalty points or one-off rewards, a mere 'thank you or recognition towards your customers' will go a long way.
9.Extend the promotion
Not exactly an email tactic, but rather a multifaceted strategy, extending the promotions beyond their end dates will always bring in more revenue. You've built up a promotional campaign for weeks, targeted customers based on their email and website behaviour, made steady sales until the last push… And on the last day of the campaign the sales really start flooding in. So, it's only wise to extend it until the most revenue-generating period? Not only is it great for brands, but last-minute customers will love this too, because suddenly there's more time to browse, select, and buy.
The peak sales seasons are biggest when it comes to consumer spending, so the right time to start is NOW. Know your audience, develop a robust strategy that best fits your business model. Amp up your efforts to successfully cut through the noise.