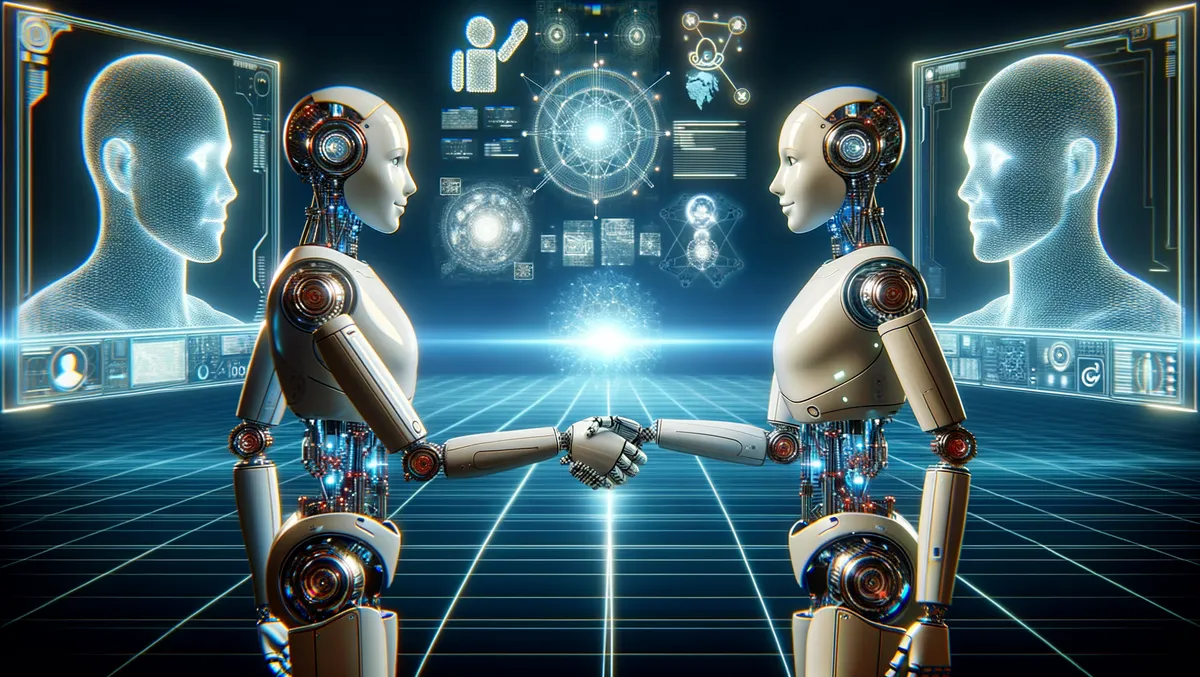 IDVerse joins Mastercard Engage for digital ID verification solutions
IDVerse, a key player in the field of digital ID verification, has joined hands with the Mastercard Engage Partner Program, aiming to provide an all-inclusive, seamless digital first experience.
Mastercard Engage allows partners to tap into and access Mastercard's vast global network and technological resources, expediting collaborative product innovation. As an eKYC provider in the programme, IDVerse will deliver customers of Mastercard a wholly automated global identity verification solution. This would aid in the fast-paced development and deployment of onboarding solutions, designed with a digital-first approach.
IDVerse's high-end, fully automated solution utilises generative AI for instant and precise identity validation of fresh users. Users can acquire verification by using their faces and smartphones that can scan over 16,000 documents and assimilate scores of languages and typesets – an outstanding 142 in total. But the salient feature here is that this tech marries efficiency with convenience, removing the onus of a manual check from the user.
The partnership between IDVerse and Mastercard Engage will certainly bring some groundbreaking upgrades to the industry, both companies say. IDVerse's leading-edge technology will equip Mastercard to connect with a wider range of 'smart' devices by minimising bias seen within artififcial intelligence. The automation technology will proactively counter biased behaviour based on factors such as race, age, and gender. Simultaneously, it will stay a step ahead of fraudulent activities like deepfakes and synthetic media.
Libby Robinson, Head of Partnerships at IDVerse, expressed her delight at this collaboration. She asserted this partnership gives Mastercard Engage the advantage of IDVerse's robust global document coverage and top-notch compliance certifications. "Our fully-automated identity verification solution, powered by Zero Bias AI™-tested technology, embodies the future of secure digital onboarding," Robinson says. "Through this collaboration, IDVerse is committed to empowering Mastercard customers to seamlessly automate digital identity verification (IDV) and navigate the complex balance between security and user experience."
In the rapidly evolving digital world, where the number of connected devices worldwide is a whopping 8.4 billion, the demand for enhanced digital functions is peaking. Taking a cue from this rising trend, Mastercard aims to introduce solutions tailored to the new consumer requirements. The Mastercard Digital First Card Program intends to streamline digital payment experiences for consumers, spurring everything from card issuance, usage to reflecting benefits and financial management.
Since its inception, Mastercard Engage has connected businesses with competent technology partners, proving to be quite fruitful. More than 150 associates of Mastercard Engage have successfully managed to deploy innovative solutions for half a billion consumers exploiting Mastercard products and services.
The partnership between IDVerse and Mastercard Engage is likely to herald a radical shift in how digital ID verification is perceived and utilised, while paving the way for a forward-thinking, securely digitised future.